Brutal honour killing in Bengaluru: Father hacks daughter for eloping with Dalit boy
In Bengaluru, a 17-year-old girl was brutally murdered by her father after eloping with her Dalit lover. The tragic incident unfolded in Naganathpur, exposing the grim reality of honor killings in society, where love defying societal norms often leads to tragic consequences for young couples.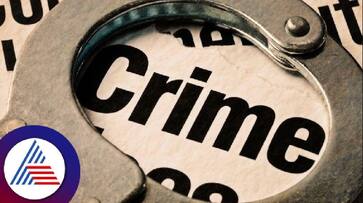 A Shocking incident of honour killing has shaken Silicon City. A 17-year-old girl was brutally murdered by her father in Bengaluru. The tragic incident unfolded in Doctor Layout of Parappana Agrahara, Naganathpur. The young girl had eloped with her lover, a boy from the Dalit community, which reportedly infuriated her father.
The heart-wrenching incident occurred on a Saturday, but it only came to light later. The father, aware of his daughter's romantic involvement, had previously sent her to her father-in-law Shanthakumar's residence in Naganathpur, Bangalore, to separate her from her lover. However, on the 14th of the month, she left home with the boy.

Heartbreaking family tragedy in Bengaluru: Father murders daughter over intercaste relationship
In response, the police launched a search operation and managed to locate her on the 20th. Subsequently, her parents arrived in Naganathpur. Tragically, they confronted their daughter and violently attacked her with a machete. Her mother and Shanthakumar, her father-in-law, were also harmed in the attack and have since been hospitalized.
This deeply distressing incident serves as a stark reminder of the persistence of honour killings in society, where young couples often face tragic consequences for pursuing love against societal norms.
Last Updated Oct 23, 2023, 1:44 PM IST