Bengaluru: Hospital accused of administering expired injection to three-year-old girl, FIR registered
Sanjeevini Hospital in Bengaluru faces an FIR for administering an expired injection to a three-year-old child, leading to a severe health crisis. Allegations of negligence and extortion by hospital staff prompted the child's father to file a complaint, resulting in the police registering an FIR. The incident unfolded on October 29 when the child exhibited fever symptoms.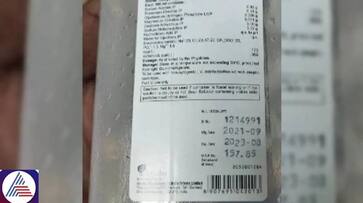 An FIR has been registered against Sanjeevini Hospital in Bengaluru following a complaint about the administration of an expired injection to a three-year-old child. The case centres on allegations of negligence by the hospital, which led to a severe health crisis for the young patient.
The incident unfolded when a three-year-old girl named Yadvi was admitted to Sanjeevini Hospital by her parents due to a prolonged fever. During her treatment, a doctor at the hospital administered an injection through intravenous drips. Tragically, the child's health rapidly deteriorated, necessitating an urgent transfer to another medical facility.

Temporary delay in Bengaluru metro: Purple Line to commence two hours late on November 5; read details here
There are even allegations that staff members at Sanjeevini Hospital engaged in extortion, attempting to extract money from the distressed parents. In response to these distressing events, the child's father, Kiran Mahalakshmi, took formal action by filing a complaint at the Layout police station, seeking accountability for the hospital's alleged negligence. Subsequently, the police registered an FIR.
The sequence of events began on October 29 when the child initially exhibited fever symptoms. Her parents, deeply concerned for her well-being, admitted her to Sanjeevini Hospital in Mahalakshmi Layout, Bengaluru. Subsequently, the child's health took a dire turn, with allegations that the medical staff administered an expired injection.
Last Updated Nov 4, 2023, 1:17 PM IST