World Health Day 2020: Paying respects to nurses, midwives and those who fight COVID-19
The motive behind World Health Day is to make people understand the importance of universal health coverage which is about both physical as well as mental health.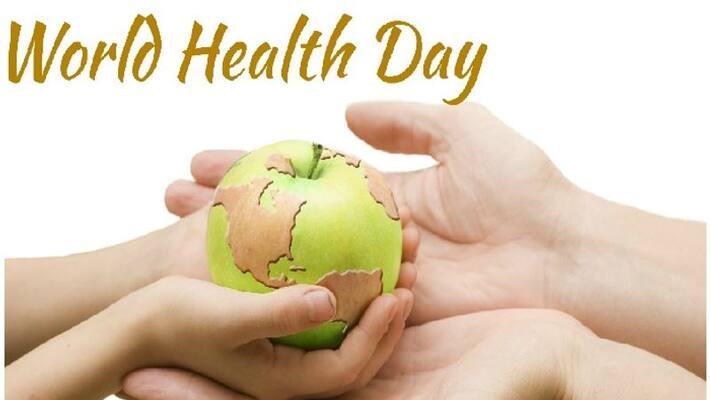 Bengaluru: World Health Day is a global health awareness day celebrated every year on April 7, under the sponsorship of the World Health Organisation, as well as other related organisations. 
WHO started the World Health Day campaign way back in 1950 with the motive of promoting awareness about physical and mental health and offering the necessary support. 
This year's World Health Day theme couldn't be more apt as it is dedicated to honour the indefatigable work of nurses and midwives across the globe.
In the wake of the coronavirus pandemic, thousands and millions of nurses are leaving behind their comfort and safety to fight the COVID-19 crisis and help those infected or suspected of coronavirus.
Also read: Coronavirus: Iranian nurses, doctors entertain patients with dance
On this day, the World Health Organization calls for people to extend their gratitude and support nurses and midwives across the world. The WHO has named this year the 'International Year of the Nurse and the Midwife'. 
United Nations secretary-general António Guterres on Tuesday tweeted out on the occasion of World Health Day and said that it comes at a "very difficult time".
Nurses and other health workers are at the forefront of COVID-19 response, providing high quality, respectful treatment, and care, leading community dialogue to address fears and questions and, in some instances,  collecting data for clinical studies and World Health Day will highlight the current status of nursing around the world.
World Health Day comes this year at a time when the entire globe is struggling to contain the spread of novel coronavirus. Over 1 million people have been infected by the deadly contagion while more than 60,000 have lost their lives to COVID-19 infection. 
Last Updated Apr 7, 2020, 12:41 PM IST