Coronavirus: Iranian nurses, doctors entertain patients with dance
As coronavirus creeps through Iran, nurses and doctors who continue to see a surge in patients, have resorted to dancing to change the grimness of the situation and keep the spirits of patients high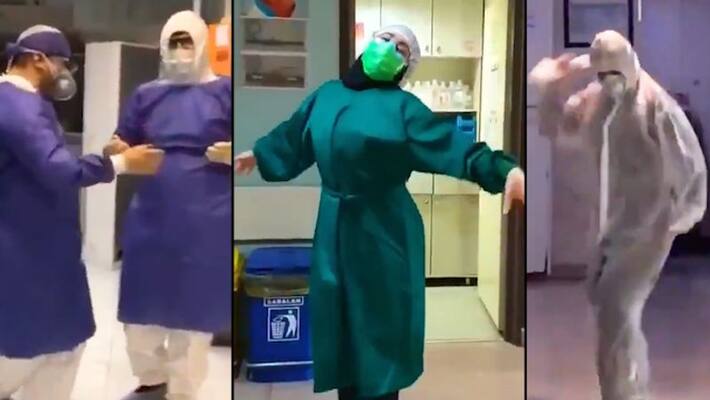 Iran: Many patients in hospitals across Iran feel depressed and are scared due the outbreak of deadly coronavirus that has claimed over 100 and infected 3,500 people. Nurses and doctors have taken to dancing at intervals to lift up the general mood of patients.
In a video, a nurse can be seen wearing the mask and covered with protective gear, dancing to tunes of traditional Iranian music.
"
Iran is the worst affected country after China which is the epicentre of deadly coronavirus.
Reports state that 23 Members of Parliament in Iran have contracted the deadly virus. The virus also caused the death of Mohammad Mirmohammadi, 71, an adviser to Iran's Supreme Leader Ayatollah Khamenei
While the country was witnessing an epidemic, on Tuesday, Supreme Leader Khamenei termed the outbreak as "not that big of a deal". However, it has been confirmed that the outbreak has spread to all provinces.
Last Updated Mar 6, 2020, 12:03 PM IST