Mamata Banerjee demands national holiday on Christmas
Taking a dig at the BJP-led central government, West Bengal chief minister Mamata Banerjee said, "Why there is not a national holiday on Christmas? What harm have Christians done? I made the same demand last year. The BJP government came and changed it. Some people can only divide the country. We celebrate Christmas as a public holiday in our state."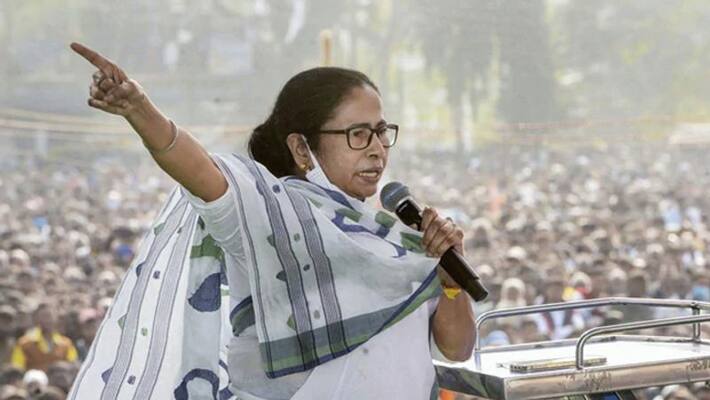 Taking a dig at the BJP-led central government, West Bengal chief minister Mamata Banerjee questioned Centre as to why Christmas is not declared as a 'national holiday'.
While attending a Christmas carnival at Allen Park on Park Street, Mamata Banerjee said, "Why there is not a national holiday on Christmas? What harm have Christians done? I made the same demand last year. The BJP government came and changed it. Some people can only divide the country. We celebrate Christmas as a public holiday in our state."
Also read: Prashant Kishor throws a challenge to BJP in West Bengal
"We all respect the Constitution but they have no respect for its values, "she added.
The Trinamool Congress supremo also criticized and accused Centre of pursuing "politics of hatred".
Reacting to the chief minister's demand for Christmas to be declared a national holiday, political commentator and columnist Suvashis Maitra said, "Banerjee is right. But the actual meaning of secular governance is not encouraging any or all religions but to keep equal distance from them."
Mamata Banerjee also attacked the BJP for questioning the success of her government.
Also read: NCP leader Nawab Malik slams BJP for misusing Centre's power to destabilise Bengal govt
She said, "Our social security schemes are benefitting people right from their birth to death. Bengal is going ahead and some people are jealous."
"The BJP is a cheater party. It does not suit the home minister to tell lies and misinform people of Bengal for political mileage. For politics, they can do and say anything."
Last Updated Dec 23, 2020, 9:53 AM IST