Kerala: Mystery surrounds death of youth whose body was found 17 days after he went missing
A 23-year-old youth identified as Sangeeth Saji was found dead in Aranmula Sathrakkadavu, 17 days after he went missing. The police have launched an investigation into the case.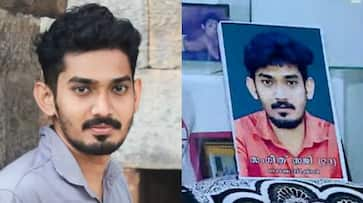 Pathanamthitta: A 23-year-old youth's body was found in Aranmula Sathrakkadavu on Monday (Oct 23), 17 days after he went missing. The family of the deceased Sangeeth Saji of Vadasserikkada alleged that his death was not due to drowning but because someone killed him. They demanded that the investigation of the case should be handed over to a special police team.
Also read: Kerala: Severe traffic congestion at Thamarassery ghat road due to Puja holidays
On the night of October 1, Sangeeth Saji went missing with his friend. After 17 days, the dead body was found at Aranmula Satrakadav, several kilometers away. The limbs were broken when the body was discovered. He had banged his head in the water, but there were no wounds. On the face and forehead, there were wounds. The family highlights these issues as concerns. Sangeeth's mother alleged that Pradeep, his friend had not been interrogated by the police in detail.
However, Pradeep in his statement to the police said that Sangeeth who accompanied him in an autorickshaw, went missing at the Edathara junction and that he does not know anything else. A shop owner near the Sathrakkadavu claimed that he heard the sound of someone falling into the water. The preliminary conclusion of the police is that Sangeet died by drowning. However, the exact cause of death will be ascertained only after the post-mortem report. The police said that the results of the examination of the internal organs will also solve the mystery in the case.
Last Updated Oct 23, 2023, 10:33 AM IST