Karnataka: A special 'Kailpodh' for Kodavas this year thanks to Modi Government
It is a special 'Kailpodh' for Kodavas this year, as the community gets exemption from getting a gun license. Kodavas celebrate the festival donning masks and maintaining social distance.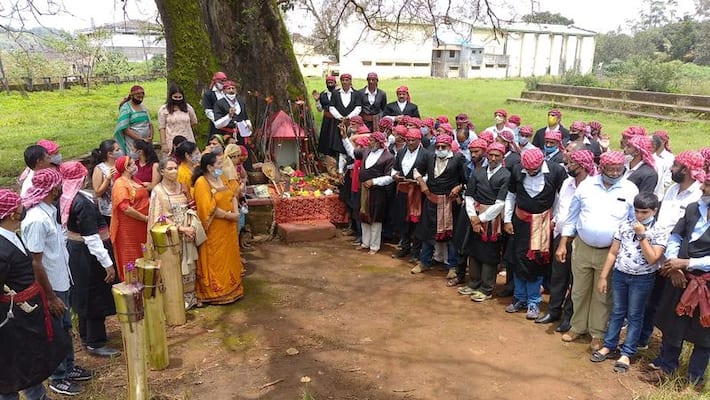 Kodagu: The word 'Kailpodh' means a festival of Armory or weapons. Kail meaning armory and Podh meaning festivals.
This festival is about the completion of the transplantation of crops and the celebration that follows the hard work behind the completion of the task.
Celebrating festivals wearing masks and maintaining social distance may not be quite appealing, but the Kodavas seem to be happy despite all that.
Men and women beautifully dressed in their traditional attire were seen celebrating the festival today in Coorg and across Karnataka.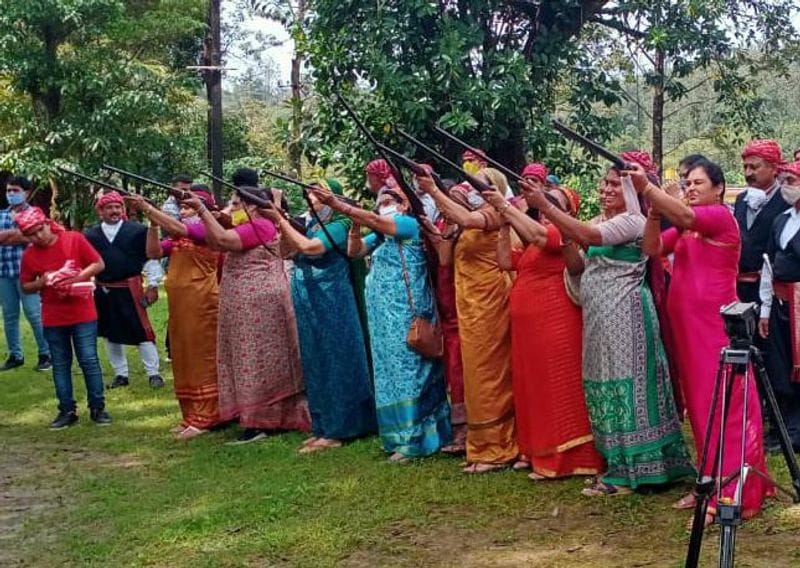 This year's 'Kailpodh', the festival of arms, is being celebrated by the Kodavas in Karnataka on September 3.
This year the festival is special because for the first time the Union government has recognised the centrality of the festival while extending the exemption for the community from getting a gun licence.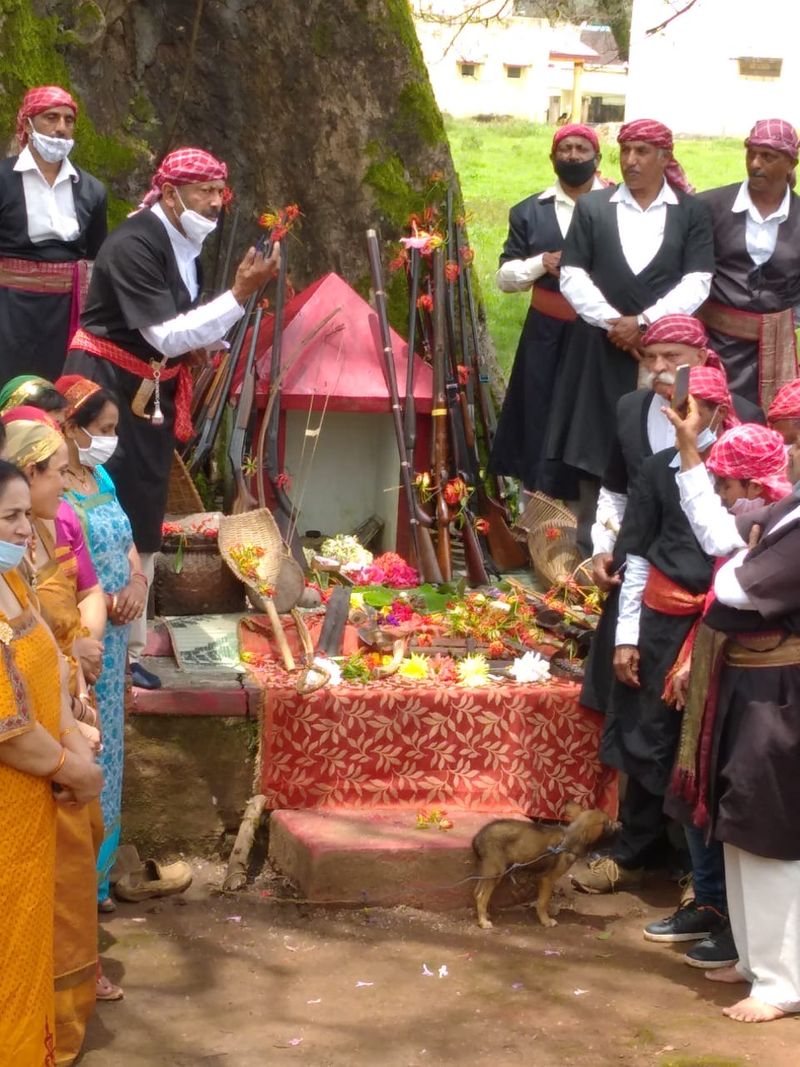 Also read: Senior IPS officer hospitalised after accidentally shooting himself
The Kodavas are the only community in India who are exempted from obtaining licence for owning firearms.
Since many vested interests questioned in court the privilege being given to the Kodavas, the Union government last year extended the exemption for 10 more years till October 2029.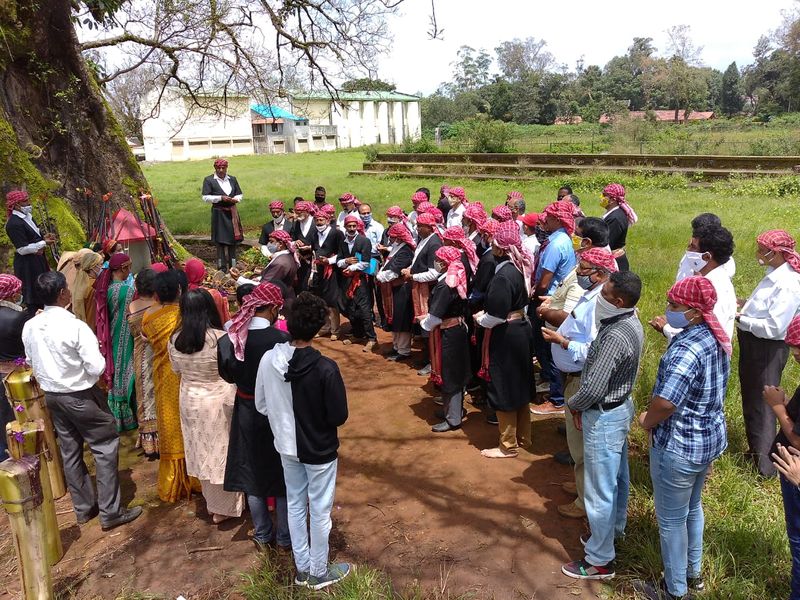 The decision to extend the exemption was taken considering the cultural and religious sensitivities of the community.
According to a Union home ministry notification those who have been given the exemption are every person of Coorg by race and every Jamma land tenure holder in Coorg.   
Last Updated Sep 3, 2020, 2:27 PM IST