Bengaluru: Church Street to be pedestrian friendly on weekends until February 2021
The Directorate of Urban Land Transport (DULT) is set to close traffic on Bengaluru's popular road Church Street during weekends, under the 'Clean Air Street' initiative starting November 7.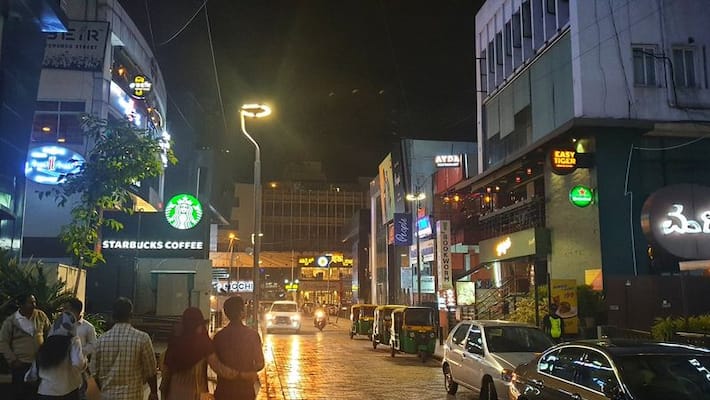 Bengaluru: Traffic movement on Bengaluru's popular Church Street has been temporarily banned on weekends for around three months.
The ban on vehicular movement in the street on weekends will be applied from November 7, 2020 to February 28, 2021, to facilitate a study led by Directorate of Urban Land Transport (DULT) under the clean air street project.
According to officials, the sudden reduction in transport and other emissions due to covid-19 lockdown has reduced pollution levels and created an opportunity to envision greener, healthier, and prosperous public spaces.
Also read: Karnataka bans use of firecrackers this Deepavali, CM BS Yediyurappa confirms
City Police Commissioner Kamal Pant said that DULT is initiating the project to encourage people to walk or cycle on select roads thereby improving air quality.
DULT, along with other research institutions, will study air quality in different situations and accordingly plan to implement the project in other streets across the city, Kamal Pant stated.
Under Section 115 of the Motor Vehicles Act and Section 3 of the Karnataka Traffic Control Act, vehicular movement on Church Street has been restricted on the following dates from 10am to midnight.
1)      November: 7,8,14,15,21,22,28 and 29
2)      December: 5,6,12,13,19,20,26 and 27
3)      January: 2,3,9,10,16,17,23,24,30,31
4)      February. 6,7,13,14,20,21,27 and 28.
As part of the up-gradation process, 750-meter Church Street in the past two years has been renovated, by replacing the underground utility of the road, LED streetlights, cycle stands, dustbins were placed along with granite cobblestones on the footpath.
In the last state budget, the government had announced that this model would be implemented in Brigade Road and Commercial Street.
Last Updated Nov 6, 2020, 2:42 PM IST