Sandalwood actors meet Karnataka CM; Shivarajkumar, Yash comment on drug scandal
Senior Sandalwood actors met the CM of Karnataka on Wednesday and discussed the problems faced by the industry due to the COVID-19 pandemic. Actors Shivarajkumar and Yash reacted to the ongoing drug scandal.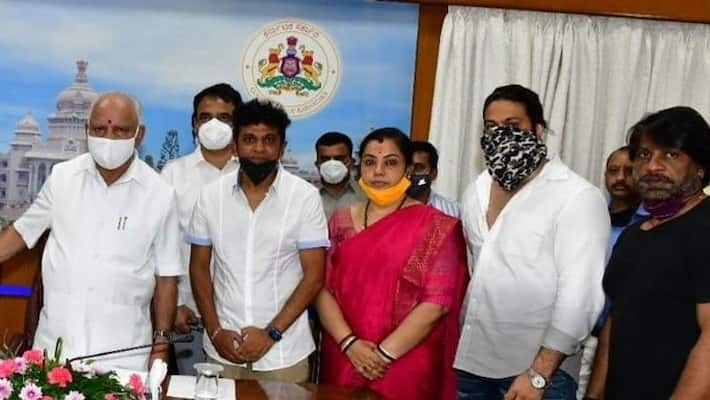 Bengaluru: Senior Sandalwood actors and members of the Karnataka Film Chamber of Commerce (KFCC) met with the chief minister of Karnataka on Wednesday.
The actors and the chamber members met the CM to discuss the loss incurred by the industry due to COVID-19 and discussed solutions to overcome them.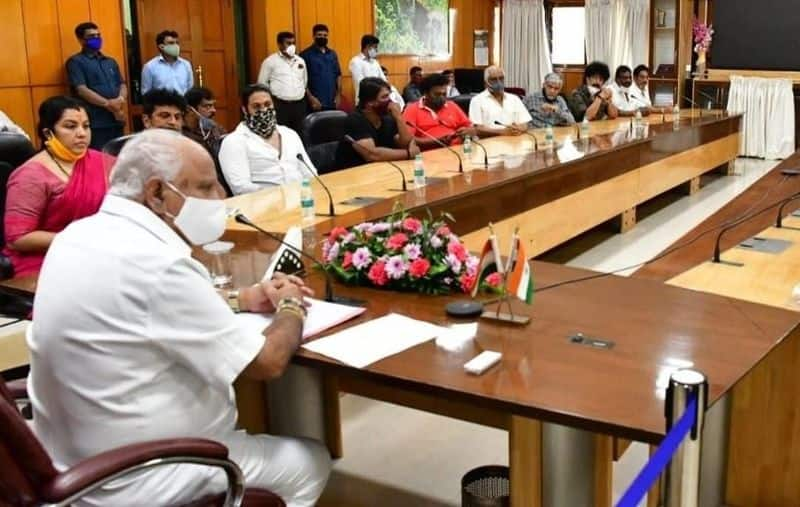 Senior Sandalwood actors like Shivarajkumar, Tara, Sadhu Kokila, Duniya Vijay, Yash and others were among the members who met the chief minister.
Also read: Sandalwood: Rishab Shetty finishes shooting entire film amidst pandemic
Sandalwood actor Yash stated, "Many young filmmakers spend half the time of their career trying to learn under well-known banners for several years and struggle for bread and butter. If well-equipped institutes are set up, the industry will have good filmmakers in a short period". 
When asked about the ongoing drug scandal in the industry, Yash stated, "Why was the media silent all these days if it (drug use) was already existent in the industry. I only think about my own career and family and do not have the time to talk about others' business".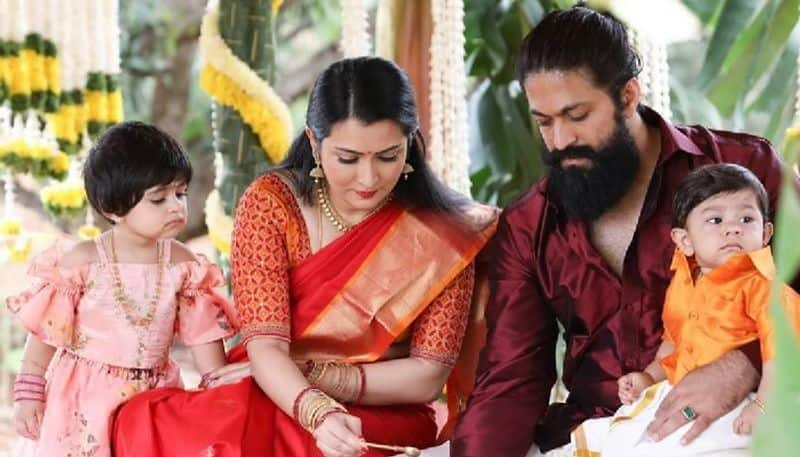 The actor also said, "Don't stress on Sandalwood alone. Instead, you can say that young men and women, or youth of Karnataka or the country are indulging in drugs". The actor also urged youngsters to stop using drugs and not let down their parents.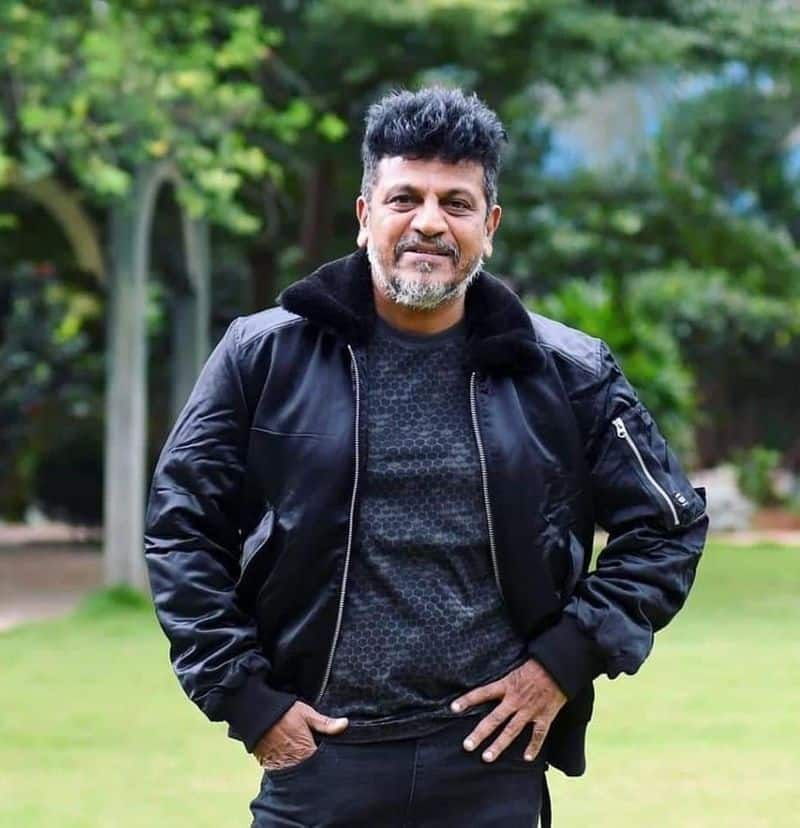 Commenting on the same, Shivarajkumar said "It's too early to say anything, we can't speak about something we are not aware of. The concerned departments will investigate and take a decision".
Last Updated Sep 9, 2020, 2:23 PM IST