Patrick Dempsey named Sexiest Man Alive in 2023, netizens disagree
According to netizens, Pedro Pascal should have been named the Sexiest Man Alive for the year 2023.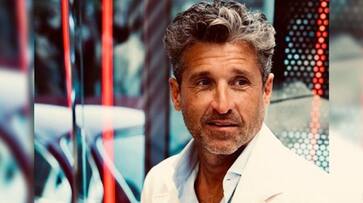 Patrick Dempsey, known for his role Mr McDreamy from 'Grey's Anatomy' is termed as People's Sexiest Man Alive in 2023. People magazine declared on Wednesday that Patrick is this year's Sexiest Man Alive, and the actor said he was surprised, but the timing was perfect. Soon after he was named, netizens were not very happy and expressed their dismay over the internet. 
Patrick Dempsey on being named Sexiest Man Alive
"I was completely stunned, and then I began laughing, as if this was a joke, right? I've always been a bridesmaid. I'd completely forgotten about it and had never considered myself in this position. So my ego is healthy. I'm glad it's happening now in my life. It's good to be recognized, and my ego certainly takes a hit, but it provides me a platform to use it for something constructive," Dempsey expressed.
Also read: Hailey Bieber radiates elegance in Victoria's Secret holiday lingerie campaign [PICTURES]
Netizens reaction
However, not everyone was pleased with the name and hence flocked to X, formerly known as Twitter, to express their dismay with the decision. "There are more attractive and sexier men than him; perhaps there are pointers." wrote a user. "However, I'd like to know what criteria they use to judge this," a social media user remarked. "I think you accidentally posted a tweet from 2005," another user commented. Many people thought Pedro Pascal deserved the title as well.
Professional front
On the work front, Patrick will appear in Michael Mann's biopic 'Ferrari' which will be released in December. He will be playing Italian Formula One driver Piero Taruffi alongside Adam Driver and Penelope Cruz.
Last Updated Nov 8, 2023, 12:39 PM IST