Irrfan Khan's wife Sutapa Sikdar says women found him 'sexy' because he was fragile
In a recent book launch, Sutapa Sikdar explained why ladies thought Irrfan Khan was attractive.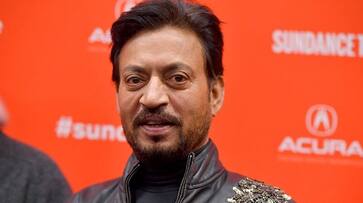 Irrfan Khan, one of the most adored performers, was the subject of Shubhra Gupta's book, Irrfan Khan: A Life in Movies, which she published in the nation's capital. Sutapa Sikdar, the late Irrfan Khan's wife and a renowned author and producer herself, attended the occasion. She explained why many women thought the actor from Haider was attractive there. Find out by reading on."He was sexy because he was a delicate and fragile man, and wasn't your typical 'beat them up' macho man. So from the National School of Drama, those who knew him personally were aware he had a sex appeal. In my class quite a few dumb girls loved him." she revealed.
ALSO READ: Video: Playboy covergirl Sherlyn Chopra wants to marry Rahul Gandhi, but has THIS special condition-WATCH
In fact, she remarked, Irrfan's regard for women was one of the reasons why women considered him to be so endearing. Sutapa claimed that the actor always had a'very sensual' connection with his co-stars. Sutapa did, however, add during the event that women also think Dharmendra is the sexiest man. She came to the final conclusion that many women find it attractive when someone understands them. Pan Macmillan India has released Shubhra Gupta's book, Irrfan Khan: A Life in Movies. The book chronicles Irrfan's eventful life, from his time at Delhi's National School of Drama through his great career in cinema and television in a variety of fields. Irrfan Khan sadly passed away in April 2020 after succumbing to a colon ailment. 
ALSO READ: 'The Exorcist' director William Friedkin dies at 87; know interesting FACTS about him
Last Updated Aug 8, 2023, 12:06 PM IST