Gadkari Trailer OUT: Rahul Chopda portrays Union Minister in upcoming Marathi biopic
Directed by Anurag Jain, "Gadkari" depicts the extraordinary life of Union Minister Nitin Gadkari, with Rahul Chopda in the lead role. Mark your calendars for the October 27 release.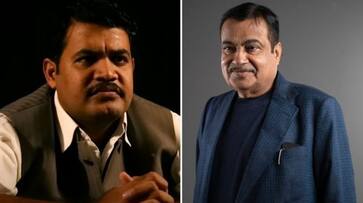 Presently, Nitin Jairam Gadkari serves as the Indian cabinet minister overseeing Road Transport and Highways. A Marathi biographical film named "Gadkari" has recently unveiled its trailer, shedding light on the life and journey of Nitin Gadkari. Directed by Anurag Rajan Bhusari, the movie features Rahul Chopda portraying the role of Nitin Gadkari.
The trailer provides a captivating glimpse into Gadkari's life, tracing his path from childhood to his remarkable ascent as a prominent political figure. Furthermore, it higlights his notable contributions as India's Minister of Road Transport and Highways, delving into his vision for enhancing the nation's infrastructure.
In addition to Rahul Chopda's portrayal of Nitin Gadkari, the film features Aishwarya Dorle, Abhilash Bhusari, and Trupti Kalkar in prominent roles. Mark your calendars for the movie's highly anticipated release on October 27, where viewers can anticipate a deep dive into the multifaceted journey of this influential statesman.
ALSO READ: Has 'Pushpa' star Allu Arjun teased his 'upcoming' movie with Kriti Sanon? KNOW details
Last Updated Oct 18, 2023, 1:52 PM IST