Bigg Boss Kannada Season 10: Veteran actor Tennis Krishna, actress Ranjani Raghavan among top contestants
Bigg Boss Kannada Season 10, a popular reality TV show, is set to premiere on October 8 with host Sudeep. The lineup of contestants includes TV and film actors, singers, influencers, and athletes, promising an exciting season with a luxurious set and 24/7 streaming on Voot Select and broadcasts on Colors Kannada.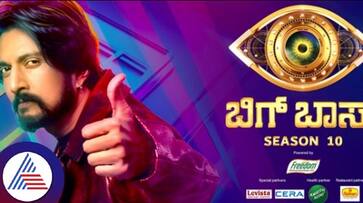 Bigg Boss, a renowned reality TV show where contestants live in isolation while being continuously monitored, is gearing up for its 10th season in Kannada. The show, known for its popularity in India, is set to premiere on October 8, with the iconic host, Sudeep, returning once again.
The contestants for this season have been unveiled, and the lineup includes TV actress Namrata Gowda, film actress Roopa Rayappa of 'KGF' fame, TV actress Ranjani Raghavan, singer and actress Varsha Kaveri, social media influencer Bindu Gowda, singer and actress Rekha Vedavyasa, TikTok star Bhumika Basavaraj, actor and model Rajesh Dhruva, singer and actor Naveen Krishna, actress Asha Bhatt, mimicry artist Mimicry Gopi, actor and comedian Ravi Srivatsa, veteran actor Tennis Krishna, singer and actor Tarun Chandra, famous cricketer Vinay Kumar, and actor Sunil.

'Davangere express' famed Cricketer Vinay Kumar to enter Kannada Bigg Boss-10?
The upcoming season promises to be grander than ever, featuring a luxurious new set and a diverse group of contestants from various backgrounds. Additionally, the show will be streamed 24/7 on Voot Select, Viacom18's streaming platform, allowing viewers to watch it live anytime. The main episodes will also be broadcast on Colors Kannada, a leading Kannada television channel.
Bigg Boss Kannada Season 10 is expected to deliver more twists and turns, making it an eagerly anticipated entertainment event for fans.
Last Updated Oct 3, 2023, 1:48 PM IST