Bigg Boss 17: Sana Raees Khan nominates Anurag Dobhal, Sunny Arya aka Tehelka for this reason; Know details
In the week 4 nominations of Bigg Boss on November 6, Sana Raees Khan, who remained unnominated, strategically chose to nominate Anurag Dobhal and Sunny Arya.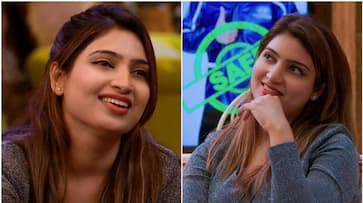 Lawyer Sana Raees Khan stands out as a notable presence within the confines of the Bigg Boss house, where she appears to enjoy a harmonious rapport with her fellow housemates. In the recent nomination proceedings, she emerged as a distinct figure, notably unscathed by the nomination process, unlike her compatriots.
Sana exhibited her astute judgment during the nomination session, making a prudent choice by nominating Anurag. This decision appeared to be a well-founded response to the turmoil that frequently erupts within the house due to Anurag's actions. Sana expressed her disapproval of Anurag's manipulation of Tehelka's intentions to leave the show, which further solidified her choice to nominate him. 
Furthermore, she was poised to nominate Samarth, yet she opted to nominate Tehelka instead. Her rationale for this choice was rooted in the concern over the escalating level of violence emanating from Tehelka, both in terms of his utterances and actions, which had begun to unsettle several housemates. Although Tehelka counted as a friend to Sana, her decision reflected a commitment to maintaining a safe and harmonious atmosphere within the house.
In light of her strategic nominations, it is evident that Sana's gameplay has been nothing short of brilliant. She has skillfully managed to cultivate authentic friendships within the house, and her fellow housemates have demonstrated remarkable resilience in the face of nominations, whether it is they who nominate her or vice versa.
ALSO READ: Netflix to acquire Varun Tej, Lavanya Tripathi's wedding footage rights? Here's what we know
Last Updated Nov 7, 2023, 11:41 AM IST