India vs Australia: What happens if the ODI World Cup final clash ends in a tie?
With the Cricket World Cup 2023 final between India and Australia looming, it's essential to understand the tiebreaker rules in case the match ends in a draw.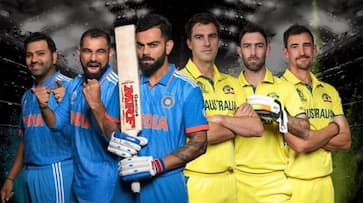 In the event that the Cricket World Cup 2023 final concludes with a tied score, the boundary-count rule, previously used in the 2019 World Cup, will not be in play. As anticipation builds for the India vs Australia World Cup final, both teams eye the prestigious trophy. Australia, with five previous titles, seeks redemption after their earlier clash with India in the league stage. Meanwhile, the undefeated Indian team aims to maintain its momentum throughout the tournament.
Recalling the Cricket World Cup 2019, England and New Zealand advanced to the final, which culminated in a thrilling contest decided by the boundary count rule—now obsolete.
So, what happens if the India vs Australia World Cup 2023 final ends in a tie?
Should the scores be level after a full 100-over contest, the boundary count rule will not be invoked. Instead, both teams will engage in a Super Over. If the Super Over also concludes with a tie, subsequent Super Overs will be conducted until a clear winner emerges. Notably, the 2019 World Cup witnessed a tied Super Over, and the winner was determined by the boundary count rule.
Also Read: Narendra Modi Stadium turns into a sea of blue as fans get ready for the final showdown
Additionally, an extra time allocation of 120 minutes is reserved for the final, in case certain circumstances extend the match beyond the stipulated time.
Furthermore, a reserve day is designated for the match to accommodate any weather-related interruptions, ensuring a complete 20-over-per-side contest. However, the current weather forecast for the final indicates a low likelihood of such scenarios.
Last Updated Nov 19, 2023, 1:37 PM IST