Coronavirus: Australia to ban use of saliva, sweat to shine cricket balls; government issues guidelines
'The Australian Institute of Sport (AIS) framework for rebooting sport in a COVID-19 environment' says no use of saliva/sweat to shine cricket balls in post coronavirus (COVID-19) future when cricket resumes in Australia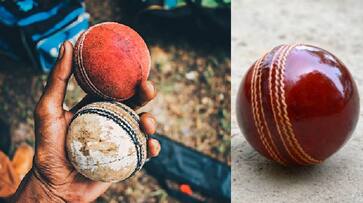 Melbourne: When cricket resumes in Australia post coronavirus (COVID-19) pandemic, bowlers will not be allowed to use saliva or sweat during training, the federal government said in its framework which was released.
Under the title, "The Australian Institute of Sport (AIS) framework for rebooting sport in a COVID-19 environment", AIS, in consultation with sport partners (National Institute Network (NIN) Directors, NIN Chief Medical Officers (CMOs), National Sporting Organisation (NSO) Presidents, NSO Performance Directors and NSO CMOs), has developed a framework to inform the resumption of sport.
Also read: Indian fans attack Australian media house
National Principles for Resumption of Sport were used as a guide in the development of the AIS Framework and based on current best evidence, and guidelines from the Australian federal government, extrapolated into the sporting context by specialists in sport and exercise medicine, infectious diseases and public health.
The framework document was released by AIS and was uploaded on its website. It involved guidelines for all sports including cricket.
Watch: David Warner dances to Telugu hit song
"The principles outlined in this document apply equally to high performance/professional level, community competitive and individual passive (non-contact) sport. The AIS Framework is a timely tool for 'how' reintroduction of sport activity will occur in a cautious and methodical manner, to optimise athlete and community safety. Decisions regarding the timing of resumption of sporting activity (the 'when') must be made in close consultation with Federal, State/Territory and Local Public Health Authorities. The priority at all times must be to preserve public health, minimising the risk of community transmission," AIS said.
"The AIS team, led by Chief Medical Officer, Dr David Hughes, developed this Framework in collaboration with sport CMOs around Australia and in consultation with the Federal Government's CMOs.  The Framework underpins the Principles, and has been adopted by the Australian Health Protection Principal Committee (AHPPC) and National Cabinet as the guide for the reintroduction of sport and recreation in Australia following the COVID-19 pandemic," it added.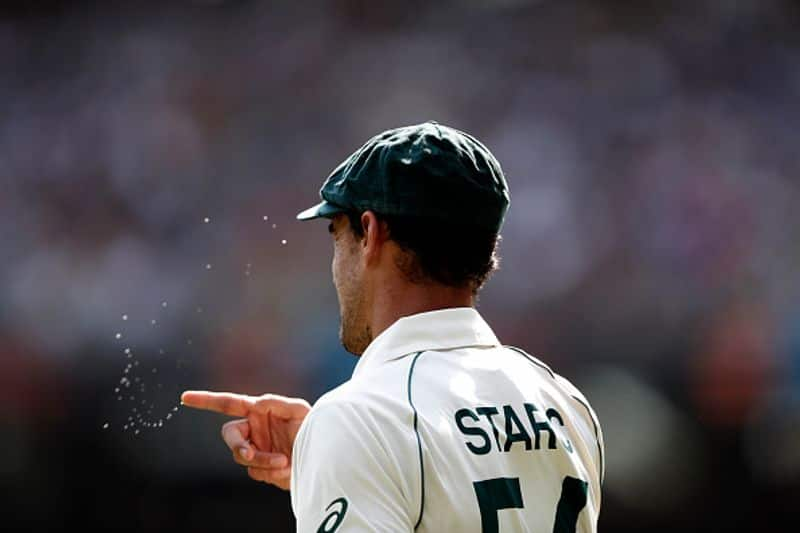 There are Level A, B and C standards to be met by Australian athletes. Under Level C, bowlers during training cannot use saliva or sweat to shine the cricket balls.
"Level A, B, C activities described below are developed in conjunction with sport-specific experts as a minimum baseline of standards required to be met by high performance/professional sport before the resumption of training and competition," AIS said.
Under recommended Level A, B, C activities for community and individual sport, for cricket, Level A states, "Running/aerobic training (solo), resistance training (solo), skills training (solo)."
In Level B, it says, "Nets — batters facing bowlers. Limit bowlers per net. Fielding sessions — unrestricted. No warm up drills involving unnecessary person-person contact. No shining cricket ball with sweat/saliva during training."
In Level C, it reads, "Full training and competition. No ball shining with sweat/saliva." Level C is hosting of "full sporting activity".
Level C means, "Full sporting activity that can be conducted in groups of any size including full contact permitted. For larger team sports, consider maintaining some small group separation at training. For some athletes full training will be restricted by commercial operation of facilities."
In its conclusion remarks, AIS said, "The AIS Framework will be updated to reflect the evolving evidence regarding COVID-19. While navigating the return to sport, organisations must ensure that the health and wellbeing of athletes and other personnel informs decision making. The overriding priority for sport, however, must ensure that any return to activity does not endanger public health."
All cricket matches have been suspended around the world. It is not sure when the sport will resume as the world continues to battle the virus.
Last Updated May 2, 2020, 5:48 PM IST