The Hindenburg challenge before Gautam Adani and his empire
The timing of the Hindenburg report could not have gotten worse for Adani. The scathing claims have come at a time when Adani Enterprises was to carry out a Rs 20,000-crore Follow-on Public Offering (FPO).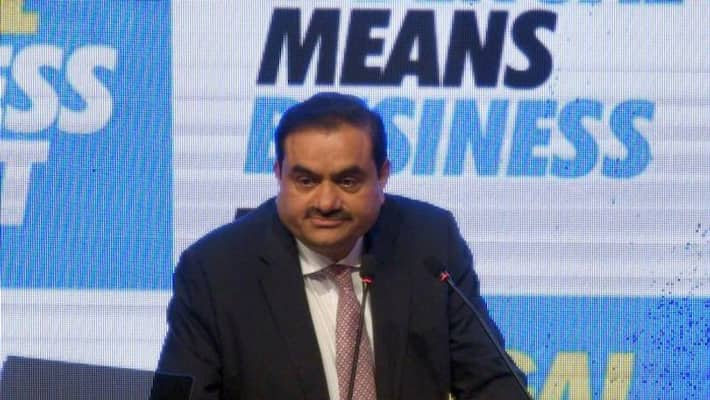 Three weeks ago, billionaire Gautam Adani said that there was no balloon waiting to burst as far as his group assets were concerned. Today, he finds himself bereft of one-fifth of his total fortune after a tiny New York firm, which specialises in short selling, brought out a scathing report.
The Hindenburg Research, earlier this week, claimed that its two-year probe had found that the Adani Group, over the course of decades, engaged in a 'brazen stock manipulation' and accounting fraud scheme.
Also Read: 'Lord Krishna, Hanuman were greatest diplomats of world': EAM Jaishankar
According to Hindenburg, Adani's brother Vinod 'manages a vast labyrinth of offshore shell entities' that move billions into group companies without required disclosure. The activist short seller further claimed that the Adani Group auditor 'hardly seems capable of complex audit work'.
Bad Timing or Sabotage?
The timing of the Hindenburg report could not have gotten worse for Adani. The scathing claims had come at a time when Adani Enterprises was to carry out a Rs 20,000-crore Follow-on Public Offering (FPO). 
On Friday, shares of Adani Group companies suffered a bloodbath at the stock market, with Adani Enterprises shedding a massive 18.5 per cent while Adani Ports and SEZ shares tanked 16 per cent. 
Just 1 per cent of the shares in Adani Enterprises Ltd's FPO found investors on the opening day on Friday. Thanks to the damning allegations in the Hindenburg report, the company's share price fell below the offer price. 
Adani Group shed over $50 billion in market value in just two trading sessions. As for Adani's personal losses, they have been pegged at over $20 billion.
The Adani Response
Rubbishing the Hindenburg report, the Adani group termed it as a 'malicious combination of selective misinformation and stale, baseless and discredited allegations'. However, that did not stop investors from selling off.
Adani has threatened to sue Hindenburg for its "reckless" attempt to sabotage the mega share sale.
Adani Group's legal head Jatin Jalundhwala said, in a statement, that the 'maliciously mischievous' report had triggered volatility in Indian stock markets that has led to unwanted anguish for the company's investors and shareholders.
Terming the report as a reckless attempt by a foreign entity to mislead the investor community and the general public and sabotage the FPO from Adani Enterprises, the legal head said relevant provisions under the United States and Indian laws are being evaluated for remedial and punitive action against Hindenburg Research.
Hindenburg has, however, stood by its report saying the Indian conglomerate has not answered any of the 88 "straightforward" questions it had asked in the report and would want them to file a suit in the US, where it will demand a long list of documents in a legal discovery process.  
The organisation, which said that its investigation included conversations with dozens of individuals, including former Adani Group senior executives, claimed that Adani group firms' use of extreme leverage spells danger for creditors. The report also cited the Fitch Group-owned fixed income research firm CreditSights research from August 2022, claiming that the group companies were deeply over-leveraged.
What does Hindenberg Research do?
Hindenburg engages in activist short selling, which involves selling borrowed stocks in hopes of buying at a lower price later. Short sellers make a killing If prices fall expectedly.
Hindenburg makes bets based on its research, which takes into account 'man-made disasters' like undisclosed related-party transactions, accounting irregularities and mismanagement.
It especially looks for illegal/unethical business or financial reporting practices; accounting irregularities; undisclosed related-party transactions; bad actors in management or key service provider roles; and undisclosed regulatory, product, or financial issues in firms.
In the past, Hindenburg has targeted companies like Kandi (China), Nikola Motor Company (US), Lordstown Motors Corp (US), Clover Health (US) and Tecnoglass (Colombia).
The company was founded by 38-year-old Nathan (Nate) Anderson, who lived in Jerusalem before returning to the United States, where he first took up a consulting job with a financial data company FactSet and then worked at broker-dealer firms in Washington, DC and New York.
Before he founded Hindenburg, Anderson worked with Harry Markopolos, who had flagged Bernie Madoff's Ponzi scheme, to investigate Platinum Partners, a hedge fund that was eventually charged with fraud worth $1 billion.
With PTI inputs
Also Read: Cash-strapped Pakistan hikes fuel prices by a whopping Rs 35
Last Updated Jan 29, 2023, 7:46 PM IST