Cyanogen didn't kill Google's Android, but killed itself instead
Cyanogen wanted to build an OS better than Android.
Co-founder Kirt McMaster even put out a bold statement about putting a bullet through Google's head.
Well, Cyanogen is dead!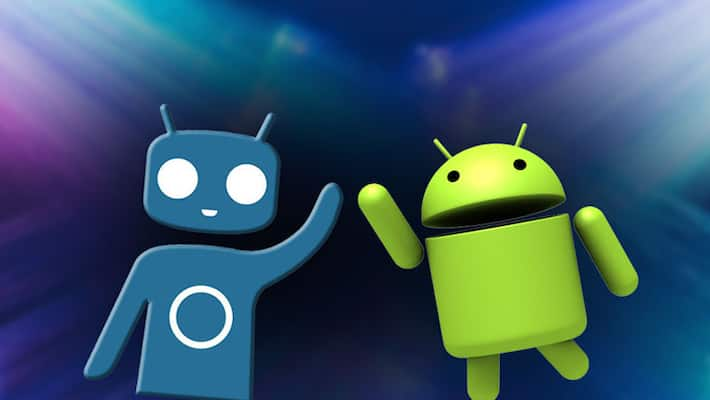 Cyanogen, a company better known for the bold statement of 'putting a bullet through Google's head', is dead. Cyanogen has been quite vocal about its dislike about how Google handles Android, and was building what it believed would be a better version of Android. It even teamed up with Google's arch-rival Microsoft to incorporate the latter's apps and services into Cyanogen last year. The bullet seems to have hit Cyanogen instead as the company pulls the plug on its services.
Cyanogen Inc said it's shutting down all its services and so is CyanogenMod, which included a team of developers that were depended on Cyanogen Inc  for support.  The company will stop releasing nightly builds of the software by the end of year.  "As part of the ongoing consolidation of Cyanogen, all services and Cyanogen-supported nightly builds will be discontinued no later than 12/31/16. The open source project and source code will remain available for anyone who wants to build CyanogenMod personally," the company wrote in a blogpost.
Didn't we see it coming?
The year 2016 hasn't been great for Cyanogen, just like several other startups who raised a lot of money with a dream of becoming the next big tech company of Silicon Valley.  Cyanogen had started showing signs of failure early this year. In July, the company announced to cut down 20 percent of its staff as the OS failed to attract audiences. The Systems and QA teams in Palo Alto and Seattle were fired, along with some employees of its offices in Lisbon and India. These job cuts were a result of a new strategy by COO Lior Tal, who had joined the company from Facebook. It should be noted that the company had raised a lot of money to outdo Google's Android, but the plan seemed to be failing. 
Soon there were reports about 'pivoting to apps', but co-founder Steve Kondik claimed it to be untrue and it wasn't going anywhere. But instead of stifling the rumours, his post raised even more questions as it didn't mention Cyanogen OS and said 'we don't need to go big'.
And, soon began the blame game. Steve Kondik decided to part ways, but not before blaming the outspoken co-founder Kirt McMaster. In a post, he spoke about the mismanagement at CyanogenMod Inc, statements like 'bullet through' that has got a lot of embarrassment and also the worries the company had to deal with.
"My co-founder [McMaster] apparently became unhappy with running the business and not owning the vision. This is when the "bullet to the head" and other misguided media nonsense started, and the bad business deals were signed. Being second in command, all I could do was try and stop it, do damage control, and hope every day that something new didn't happen. The worst of it happened internally and it became a generally shitty place to work because of all the conflict. I think the backlash from those initial missteps convinced him that what we had needed to be destroyed," he wrote.
He spoke about losing friends and letting down loved ones. "I wish I had made different choices and trusted different people (especially one in particular early on), but all I care about now is figuring out what to do next," he added.  
Job cuts, inability to attract audiences and an unclear vision with warring co-founders has led to the demise of the brand Cyanogens.
However, all may not be lost. Meanwhile, the CyanogenMod team said it is making efforts to salvage the CyanogenMod source code. The team is producing a fork of the Cyanogen source code and pending patches. The team is working on what it calls Lineage open source OS that will use the CyanogenMod source code. It is basically going back to the community of developers, the place from where it originated.
Last Updated Mar 31, 2018, 6:40 PM IST