Amazon Prime Day sale starts today: Here's what you must know
Amazon Prime Day sale to begin soon.
Becoming a prime user isn't just about this sale.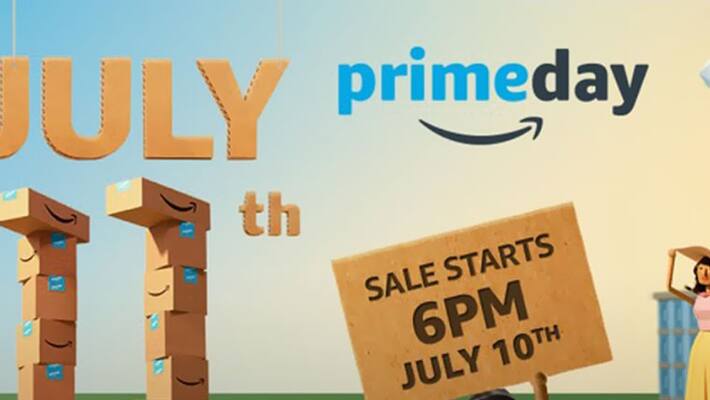 Now, the Amazon Prime Day sale is just around the corner, and is said to be among the biggest sales of the year, almost akin to Black Friday and Cyber Monday. It broke some records last year, and will take place for a longer duration this year. However, Amazon Prime Day is unlike other sales, and here are five things you must know to extract the best deals online.
1. The Amazon Prime Day sale begins today at 6PM and will last for 30 hours. So, users can expect 30 hours of non-stop bonanza offers and deals to choose from.
2. It is only for Amazon prime users. This means, if you are an Amazon Prime user, you can participate in the sale. If not, then you will have to sign up as a Prime user.
3. To sign up as a prime users, you will have to shell out Rs 499/year. Becoming a prime user isn't just about this sale, but it will also bring to you other benefits such as free faster delivery, access to video streaming and more. You can visit this page to become a prime member. 
4. Prime users will be guaranteed free one-day, two-day and standard delivery on eligible items, and those in Delhi, Mumbai, Bangalore and Hyderabad are also eligible for scheduled delivery. Prime membership brings access to its video content that includes Bollywood and other regional movies. As a Prime user, you will also get early access to lightening deals.
5. On the sale day, Amazon is promising up to 50 percent off on electronic devices, 70 percent off on home appliances and it will also put on sale fashion, and more. Those using Amazon pay are entitled to Rs 200 cashback and HDFC card users can avail of 15 percent cashback. You need to head to this Amazon sale to check out the sale. 
Last Updated Mar 31, 2018, 6:54 PM IST