Watch: When Kohli was affected by demonetization
Kohli revealed one of the instances that occurred during the Rajkot Test vs. England.
He lauded demonetization as one of the greatest moves in Indian politics.
He will next be seen in action during India vs England third Test at Mumbai.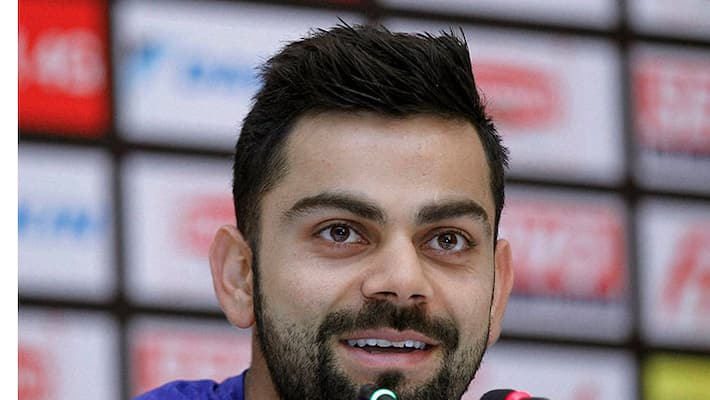 Kohli, who is with the Indian team playing England in the five-Test series, revealed an instance during the second Test at Rajkot.
Read more: Softer side of an 'aggressive' Virat Kohli
"I was going to pay the hotel bill in Rajkot, and I was taking out the old money, forgetting that I was of no use anymore.
"I could have signed on that and given it to people, it's that useless now (laughs)," Kohli said, making the media break down into laughter too.
The Indian Test skipper just earned more respect with his words regarding the sudden step taken by Narendra Modi's government, despite of the difficult times he must have faced just like any other Indian citizen.
Read more: BCCI, why you so partial to MS Dhoni?
"For me it's the greatest move that I have seen in the history of Indian politics, by far, hands down. I'm so impressed; it's so unbelievable what's happened," the Indian Test captain said.
The 28-year-old will next be seen in action in Mumbai where India and England will lock horns in the fourth Test. With two wins, the hosts have taken an unassailable lead in the five-Test series.
Last Updated Mar 31, 2018, 6:35 PM IST