WATCH: When Dhoni mimicked Kohli on-field...
Dhoni leads India in the limited-overs format, while Kohli is the Test skipper.
Apart from cricket, Dhoni has interests in music, bikes and video games.
He will next be seen in action when India lock horns with England in ODIs and T20Is.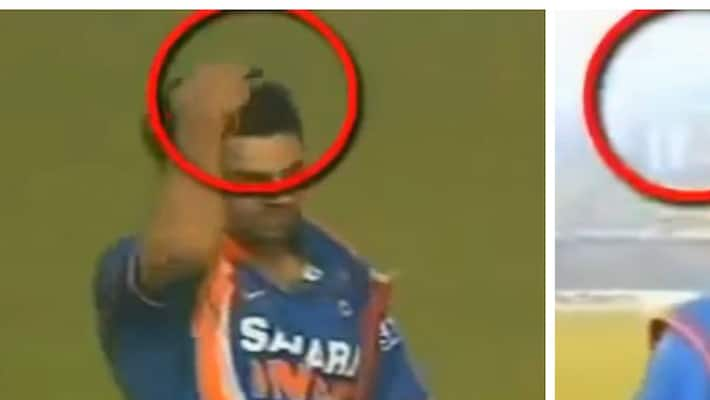 The current India side is a very young bunch with MS Dhoni the oldest of the players. The pictures and videos shared on the social media show the amount of fun the cricketers have on and off-field.
WATCH: Kohli gets hit-wicket for a second time!
The limited-overs Indian captain, Dhoni, is the most successful captain India have ever had across formats.The video below shows Dhoni not only excels in his job but also equally is on par with the youngsters in entertaining the team.
The 35-year-old wicketkeeper-batsman is seen imitating his teammates, Virat Kohli, Manoj Tiwary and Irfan Pathan and thereby making people around him laugh.
Dhoni, who is the only skipper to have won all the ICC trophies - World T20, Champions Trophy and Cricket World Cup - possess interests like listening to music, ghazals and songs by Lata Mangeshkar and Kishore Kumar.
Read more: Can World No. 1 India beat Australia's home record?
His love for bikes is not hidden anymore. He loves riding bikes so much that he was once seen riding a Policeman's bike during India's tour of Zimbabwe earlier in the year.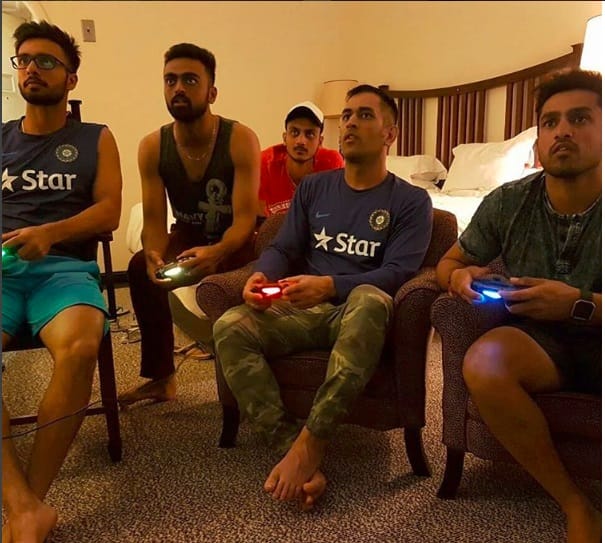 Source: Dhoni's instagram
Captain Cool being the oldest in the current India ODI team ensures his teammates gets along with him. Just like the current generation, even Dhoni likes playing video games.
VIDEO: Virat Kohli got 'creamed' on his birthday!
Playing Play Station with his teammates was the best way to make the youngsters in the team comfortable with him.
At present, Team India led by Kohli is in Rajkot playing the first Test of their ongoing five-Test series against England. Dhoni, who retired from the Test format two years back will now be next in action when India locks horns with the same opponents in the ODIs and T20Is. 
Last Updated Jun 14, 2019, 1:45 PM IST