WATCH: Kohli gets hit-wicket for a second time!
Virat Kohli became second India Test skipper to get hit wicket.
The dismissal happened during Day 4 in 1st Test vs. England.
This was the second time when Kohli has got hit wicket.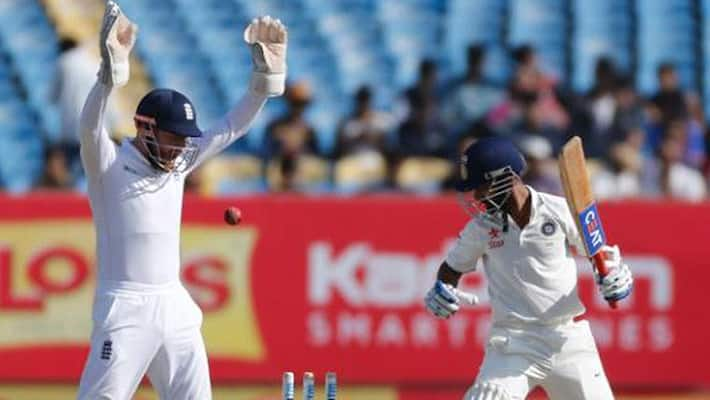 Kohli, who looked in a great touch through the Saturday morning, got hit wicket, becoming only second Indian Test skipper to get out in that manner in the whites.
The first Indian Test captain who was hit wicket in Tests was the Punjab cricketer and first Indian cricketer ever to score a Test ton - Lala Amarnath (Madras, January, 1949.)
However, this was not Kohli's maiden hit wicket dismissal. And interestingly, both his hit wicket dismissals have come against the same opponent - England.
The first time he was hit wicket against England was back in 2011 during the Natwest Series in England. Kohli was in terrific touch and smashed a 93-ball 107 before the unfortunate dismissal.
India eventually lost that game. (Same result expected in the ongoing match too? )
Meanwhile, Kohli was also the 22nd Indian batsmen to get dismissed hit wicket in Tests, first since VVS Laxman who was dismissed by getting hit wicket in 2002 against West Indies at St John's in the Caribbean.
Last Updated Mar 31, 2018, 6:55 PM IST