Watch: Plane carrying Brazilian footballers crashes
The flight was carrying at least 81 passengers.
The passengers included Brazilian club footballers.
It is confirmed that there were only 5 survivors.
A chartered plane carrying 81 passengers on board crashed due to lack of fuel. The passengers included Brazil's first division football team Chapecoense, that was flying to play the final of a South American football championship against Medellin team Atletico Nacional.
Players Alan Luciano Ruschel, Marcos Danilo Padilha and Jacson Ragnar Follmann were listed as survivors in a statement from the disaster management agency, according to Reuters.
All the five survivors are being treated at a hospital near the crash site. 
Read more: Colombia plane crash: 5 things to know about Brazilian football team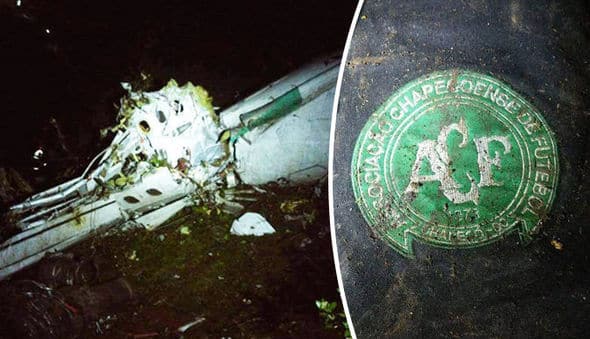 Source: Twitter
The plane was travelling from Bolivia to José María Córdova International Airport in Rionegro, Medellin when it crashed after it ran out of fuel at 10.15pm local time.
According to New York Times, Aviation authorities revealed that the aircraft - a British Aerospace 146 short-haul plane - operated by a Bolivian charter airline named Lamia, declared an emergency at 10 p.m. Monday (0300 GMT) due to an electrical failure.
Here is a video showing the Chapecoense footballers at the airport on Tuesday morning. It was posted by a fan on Twitter:
Here is a video showing smoke all around following the fatal crash:
The Mayor on Twitter has said that rescue operation went underway immediately. However, it is still not clear what caused the crash. 
Momento donde se pierde contacto radar con la aeronave que transportaba al equipo Chapecoense. pic.twitter.com/C59eXyOoEZ

— Andres Felipe Arcos (@AndresFelipe) November 29, 2016
After learning of the crash, the South American football confederation CONMEBOL announced that the football tournament has been suspended, El Universo reported.
Last Updated Mar 31, 2018, 7:07 PM IST