No water, no officials: OP Jaisha falls unconscious at finish line at Rio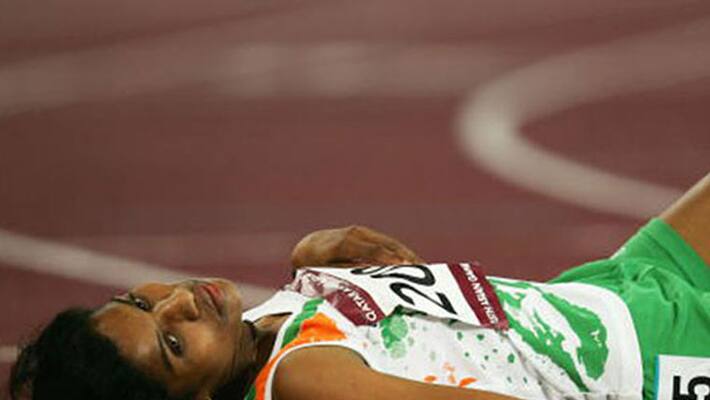 Indian runner O P Jaisha, an Asian Games medallist in 1,500m and 5,000m events,  fell unconscious at the end of the gruelling run in Rio, thanks to the apathy of Indian officials who provided nothing, not even water, during the women's race at refreshment points.
"Though there were officials from all other countries to provide refreshments to their runners at designated points - after every 2.5 km - there was no one from India and our desks were empty next to the country's name and flag," Jaisha told Times of India.
While athletes from other countries had a constant supply of not only water but also glucose, honey, etc, the athlete from Kerala said that even she did not know how she managed to finish the marathon without any liquid intake to keep her going. She finished the race in 2:47:9s.
Even though the organisers provided water and a sponge after every 8km, Jaisha said that it hardly lasted her 500m, making the run very difficult after 30km, especially under the hot sun.
The distance runner, who lost consciousness for three hours, at the finish line had to be injected with seven bottles of glucose.
"I didn't see any doctor from our contingent while help came from fellow marathon runner Gopi T and coach Radhakrishnan Nair. Coach Nikolai was also there for few hours before he was taken away by the organisers," she said.
Jaisha, who refused to get admitted in a hospital after returning back to India on Saturday, said that she would require 2-3 months of ayurvedic treatment and body massage to recover completely. Sports Authority of India doctors claimed that she had a high fever.
As per the IAAF rules, it is the duty of the federation and coach to assign their own officials at refreshment points, other than the ones handled by the organisers. According to the report, if an athlete uses refreshments from a table of another country, he might end up being disqualified.
Last Updated Mar 31, 2018, 6:40 PM IST