I would love to play in IPL: Cheteshwar Pujara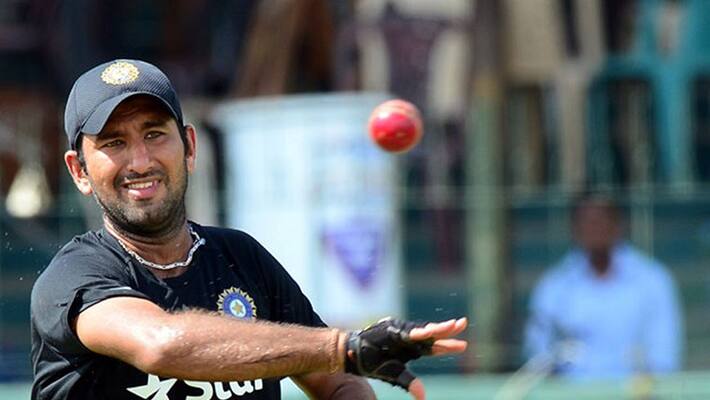 In a no-holds-barred interview to Newsable, he comes clean on a range of topics, from being left unsold at the latest IPL auction to his inability to translate a superlative List A career into ODI success.

On not being a part of ODI team: My performances and record in the domestic limited-overs matches is here for everyone to see. I think I have done very well in List A cricket (average over 50). So it is up to the selectors when to pick me for the ODI side. I believe I have the wherewithal to succeed whenever I get the chance.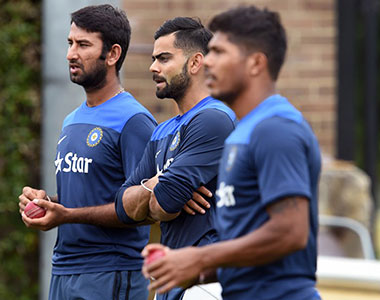 On being ignored at the IPL auction: Obviously, I would love to be a part of IPL. It is immensely entertaining and exciting. I'm trying to make a few changes in my batting style and upgrade my game so that I can excel in T20 cricket. I'm striving to expand my repertoire of shots which would stand me in good stead not only in T20s and ODIs but also in Test matches.
On his favourite performance: The unbeaten 145 against Sri Lanka. That was the 3rd Test of the series. Both the teams had won a Test each so it was the decider. I was making a comeback so had a few butterflies in my stomach. But I was determined to do well and win the match for India. I was opening the innings which was not my usual position, though I had opened the innings once in Test matches. It was a tricky pitch and it wasn't easy to bat on. That skipper Virat Kohli rated this innings as one of the best he has seen made me very happy.
On Kohli's captaincy: He is spirited and spunky. He has been extremely consistent in all formats of the game over the last four years. His feats are truly inspiring. As a captain, I find him accessible and encouraging. He takes suggestions and inputs from everyone, and is extremely candid. His passion for the game is there for everyone to see. He has won two Test series on the trot against good teams and I'm sure that he will continue to succeed.
On his last series: The pitches in the homes series vs South Africa were the most challenging I've batted on. It is important to understand that even small contributions on such pitches carry a lot of significance. Scoring 30s and 40s on these pitches is akin to scoring a ton elsewhere. My 77 at Mohali is one of the satisfying innings so far.
On failure:
I have developed the tendency to get out in Tests after good starts. I should convert them into big scores. But such is the nature of the format that even a slight lapse in concentration or one iffy shot can send you back.
Last Updated Mar 31, 2018, 6:45 PM IST