Apple CEO Tim Cook attends IPL match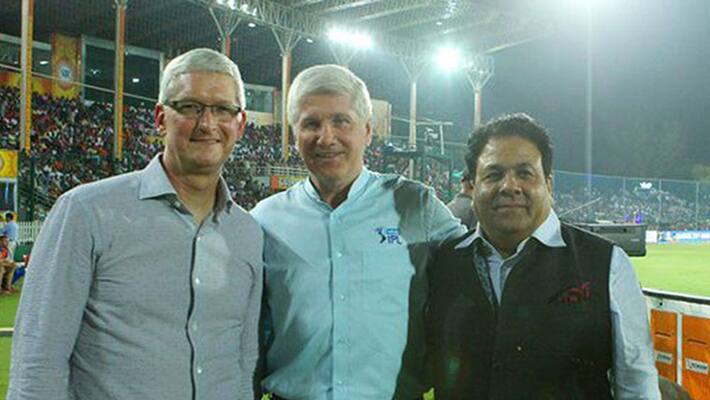 Apple CEO Tim Cook is living it up in India. On Thursday evening, Cook was spotted attending an IPL match between Gujarat Lions and Kolkata Knight Riders in Kanpur on the invitation of the league's chairman Rajeev Shukla.
 

"It's tough to watch in this heat. But it's exciting to watch cricket," Cook was quoted as saying by the official broadcaster during an interview.
"It is incredible. I am already hooked on to it. I have never felt anything like this before. I see how important cricket is, how important sport is. India is hugely important. It is a great market place. It has an incredible future ahead. I am very optimistic."
Cook was seated alongside actor Sanjay Dutt and Shukla as he watched the match.
He is on a four-day visit to India where he is expected to meet a host of political leaders, industrialists and celebrities. He has also visited the Siddhivinayak Temple in Mumbai and attended a private party hosted by Bollywood actor Shah Rukh Khan, who is also the owner of Kolkata Knight Riders.
Last Updated Mar 31, 2018, 6:44 PM IST