Watch: Library catches fire, books reduced to ashes
Library of the Gulbarga University caught fire
Books of one section were destroyed
Reason for the fire is not known yet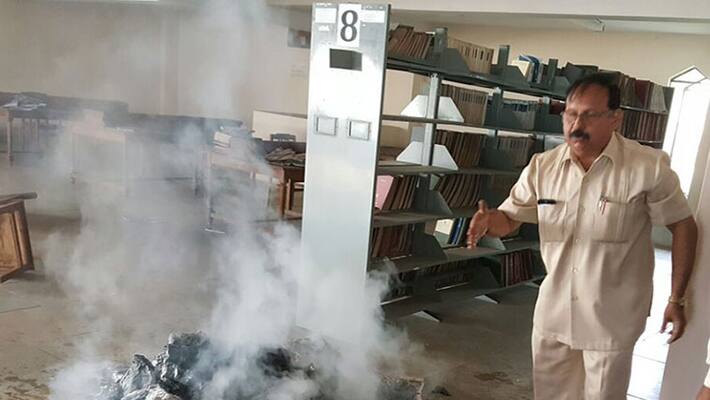 A stack of books have been reduced to ashes, but no injuries were reported as there was no one in the library.
Sources said that the periodic section of the library caught fire at 8.30 am. Students and staff noticed the smoke coming out of the library building and informed the department authorities. The fire extinguishers were called, and they took one hour to douse the fire.
Among the books that were destroyed are scholarly journals, articles and magazines.
The department sources suspect that a short circuit might have caused a fire. The Gulbarga University Police Station has filed a complaint in this regard.
Last Updated Mar 31, 2018, 6:44 PM IST