Stalin2.0: The cool can-doer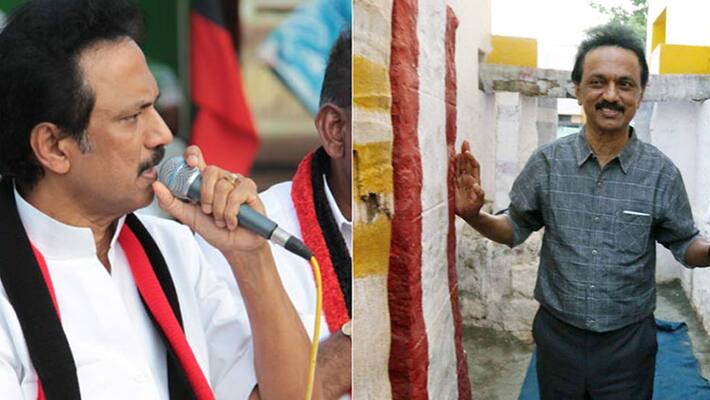 MK Stalin, 63, the presumptive heir to the Dravida Munnetra Kazhagam (DMK) empire and currently the party treasurer, principal election campaigner and youth wing chief, has undergone a massive image makeover.
This process, among other things, seems to have chiefly involved raiding the nearest Allen Solly store for full sleeve shirts, and a sportswear shop for fluorescent green and red sneakers.
For starters, the former deputy chief minister of Tamil Nadu has traded the traditional Tamil politico attire comprising starched veshtis, and even more stiffly starched --and extremely loose fitting --white Khadi shirts for colourful semi-formal shirts (sometimes with epaulets), chino trousers and sneakers.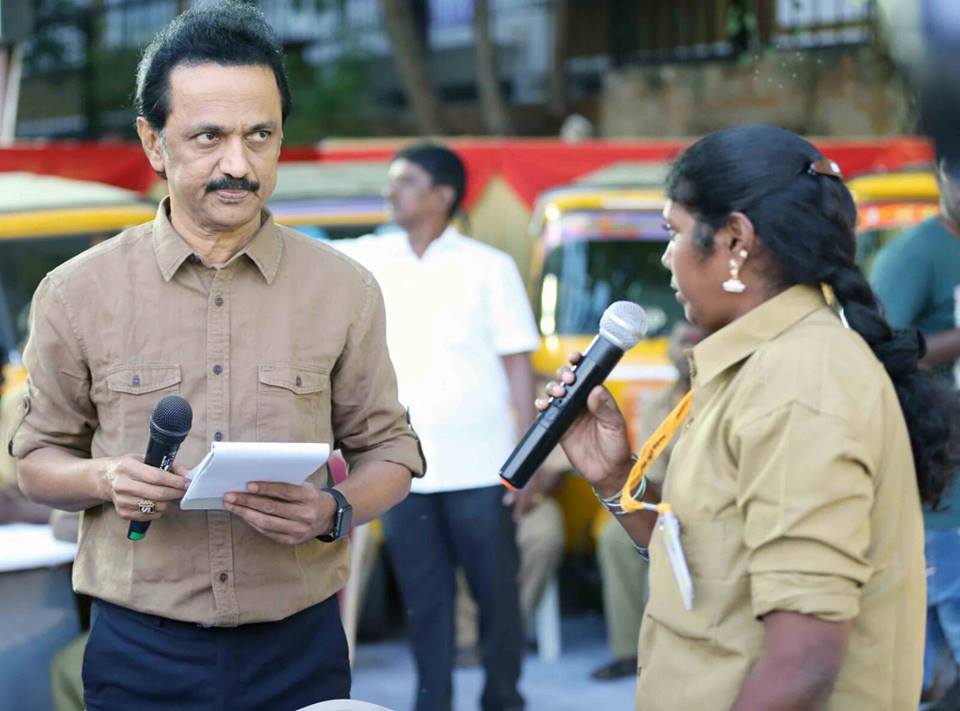 Whether it's a visit to the wholesale vegetable mandis of Mettupalayam or an early morning vote-canvassing walk among the well-heeled in Chennai's parks and playgrounds, Stalin Mark II tries to exude cool, casual , rolled-up-sleeves can-do-ness.
Being seen as the sprightly, youngish  generalissimo in an electoral battle between two wounded warriors cannot hurt. His father Karunanidhi, 92, and confined to the wheelchair, is still the figurehead of DMK. Even if the DMK won on 19 May, it would be a miracle if Karunanidhi assumed chief ministerly responsibilities.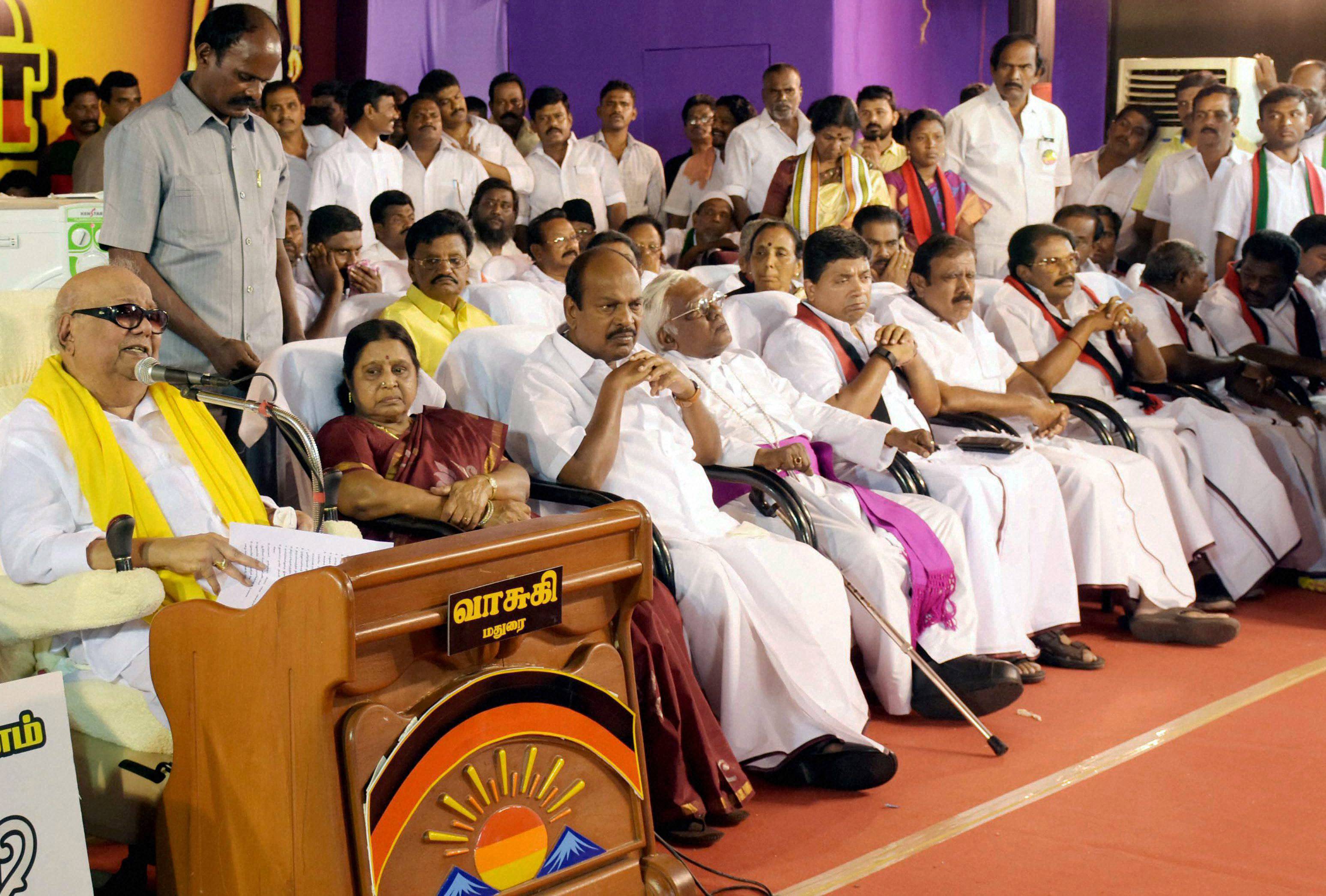 The current CM and frontrunner Jayalalithaa too seems plagued by poor health. The matter has kept the rumour mill in Chennai in constant motion for more than a year now. Jayalalithaa's election speeches have been made sitting in a chair.   
In a highly urbanised and relatively prosperous state with nearly 60 lakh 'virgin' voters, Stalin is working overtime to position himself as an approachable,  all-action counterpoint to both Jayalalithaa and a routinely incoherent, gaffe-prone Vijayakanth.  Selfies and impromptu walkabouts in IT hubs is not Jayalalithaa's thing. 
Stalin's oratory, usually a weak link, has seen a marked improvement. In the 2014 general elections, his speeches and rallies were lacklustre. Now, he often peppers his speeches with English buzzwords, and even breaks into song to make a point against ADMK's misrule.
Whether Stalin's new tune works with voters or not, it certainly has added more colour to the Tamil Nadu election campaign.
Last Updated Mar 31, 2018, 7:01 PM IST