Shadi ke side effects: IT raid on Reddy's Bellary offices
Janardhan Reddy is an under trial and is out on bail
He was criticised for conducting his daughter's wedding spending ₹550 crore
Raid was conducted following a PIL by an activist Narasimhamurthy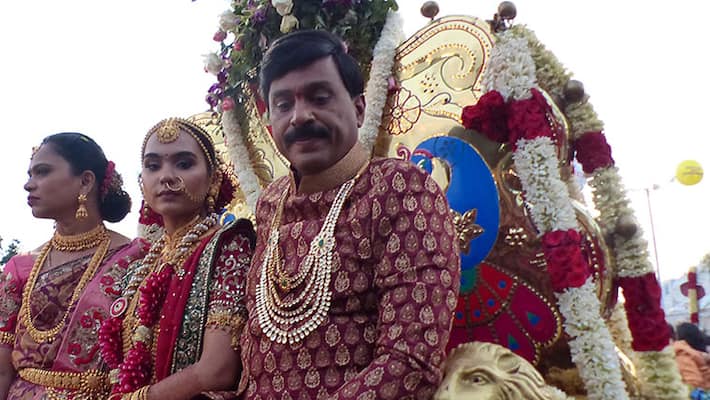 Following the lavish wedding, the IT Sleuths raided Obalapura Mining Company (OMC) and Associated Mining Company (AMC) owned by Janardhan Ready.
The team which arrived in two cars is inside the two offices checking the documents and turnover details.
The raid was conducted based on the complaint filed by an activist Narasimhamurthy.
The raid doesn't seem to have made Narasimhamurthy happy as he said that the IT department had given Reddy a chance to conduct the royal wedding.
"I had filed a complaint on November 15. But they did not conduct a raid till the marriage ceremony was over. The raid comes after six days of filing the complaint," disappointed Murthy said.
Janardhan Reddy was criticised for conducting ₹ 550-crore wedding as he is still under trial and had come out of the jail on bail. All his properties were seized by the CBI in 2009, following his arrest.
Last Updated Mar 31, 2018, 6:39 PM IST