SC order should restrain Keralites from their dog massacres
Supreme Court passed a judgement against dog culling in India on Wednesday.
Dog culling has become a menace over a period of time particularly in Kerala and Mumbai.
Supreme Court announced on Wednesday that stray dogs in India have also the right to live and they cannot be "destroyed" like the way people have been doing in Kerala and Mumbai since the past few months.
We have already seen how South Indians do not care about animal rights and Supreme Court's order. The Apex Court had banned Jallikattu in Tamil Nadu but the people questioned the judgement and still have not stopped the cruel act of exposing an animal to nervous conditions and harming them.
On the other hand, people even went around distributing gold for culling stray dogs in Kerala. Stray dogs in Mumbai have not been spared too off late.
These stray dogs are anyway homeless. They feed on the leftovers that people throw in the streets or from the dustbins.  If one does not mess with these poor souls, they can never do any harm to anybody.
In spite of knowing this fact, the educated handful of this nation had actually filed petitions in Supreme Court that the stray dogs should be completely wiped out from the streets of India.
Dog culling has become a menace specifically in Kerala and in Mumbai recently. The reason that the vigilantes gave when they went on a killing spree in Kerala that those dogs were biting human beings and apparently as a result people were dying.
Astonishingly, around 400 cases of dog bites came to the bench, which was being headed by the former Kerala High Court judge, Sri Jagan. Subsequently, this bench had ordered an inquiry. It was later found out that even children were killing dogs in Kerala and the above mentioned vigilantes were helping them.
These stray dogs need nothing but shelter homes where they will receive care, which is the only thing that these four-legged fur buddies look for.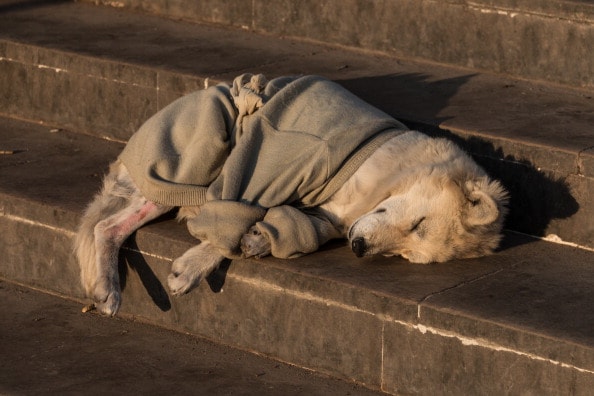 However, Supreme Court did pass a judgement against culling of stray dogs, but will this menace stop in Kerala? There were protests in several cities across the country against dog culling in Kerala. That somehow managed to curb the rate of the menace.
Last Updated Mar 31, 2018, 6:56 PM IST