Sabarimala stampede: Special Branch blames police, DGP defends force
Thirty pilgrims injured in stampede at Sabarimala temple on Sunday evening.
Condition of six pilgrims are serious.
The Special Branch blamed the police for causing the accident.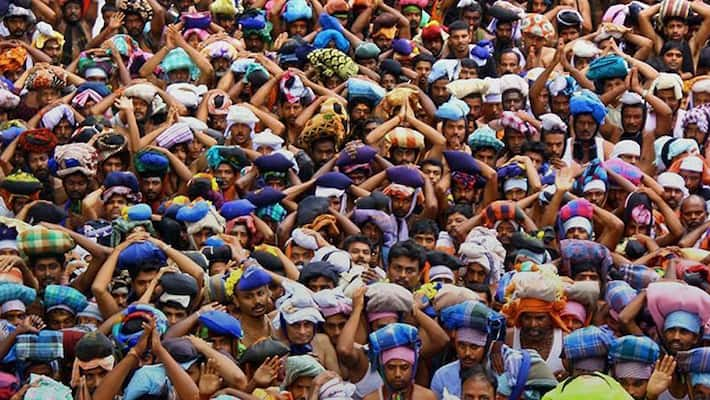 On the eve of Mandala Pooja, one of the major events as part of the pilgrim season at the Sabarimala Ayyappa Temple, thirty devotees injured, six persons seriously, in a stampede at Malikappuram on Sunday evening. Even though a major tragedy was averted because of the timely intervention of the police and the volunteers, the Special Branch blamed the police for the incident. 
An intelligence report submitted to Special Branch ADGP said that a lapse in the police force deployed in the temple premises led to the accident. A barricade erected in the temple damaged in massive rush witnessed on Sunday, causing the accident. Even though the police tried to control the rush using a rope, it couldn't withstand the pressure, the report said. 
Only nine police personnel were at the spot when the accident took place. The line used to control the crowd slipped away from the policemen and the pilgrims fell injuring many, the Special Branch report said. 
But the State Police Chief Loknath Behra dismissed reports of the police failure and said that he had directed IG Sreejith to file a detailed report with CCTV footage of the accident. The ADGP had directed the Devaswom Board to strengthen the barricades, but the board did not take heed, Behra added. 
A stampede at Vandipperiyar in January 2011, had killed more than 100 Sabarimala pilgrims and injured dozens.  
Last Updated Mar 31, 2018, 6:33 PM IST