'RSS is the Indian version of ISIS'
'Assassination of Mahatma Gandhi was the first terror strike in Indian history.'
'Just like the ISIS, the RSS also use terror to silence those who stand against their ideology.'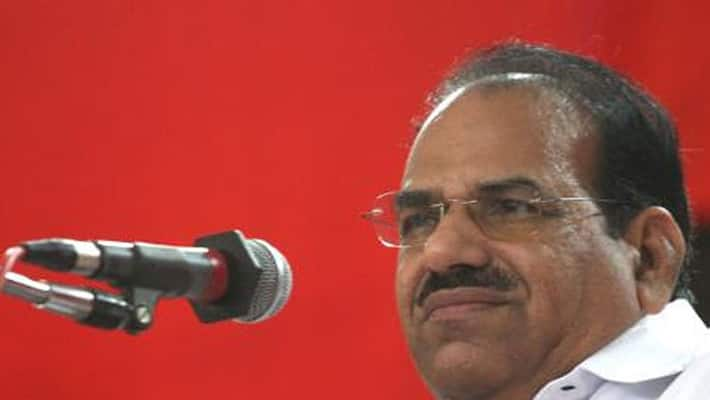 In a scathing attack on the Rashtriya Swayamsevak Sangh (RSS), the Communist Party of India-Marxist (CPM) state secretary Kodiyeri Balakrishnan said on Thursday that the saffron brigade was the Indian version of the Islamic state (ISIS).
"RSS is an organisation carrying out terrorist activities in the name of Hindu religion," Balakrishnan said at a public meeting in Alappuzha on Thursday. "The first terror strike in India was the assassination of Mahatma Gandhi. RSS is the Indian version of the ISIS," he added. Just like the ISIS, the RSS also use terror to silence those who stand against their ideology, the CPM leader alleged. 
After the Left government came into power, Kerala turned a new page in the development front. The BJP and the RSS were trying to subvert the achievements of the Left govt. by whipping up tension in the state, Balakrishnan said. 
Last Updated Mar 31, 2018, 6:55 PM IST