80 plus and active: What keeps our octogenarian politicians youthful?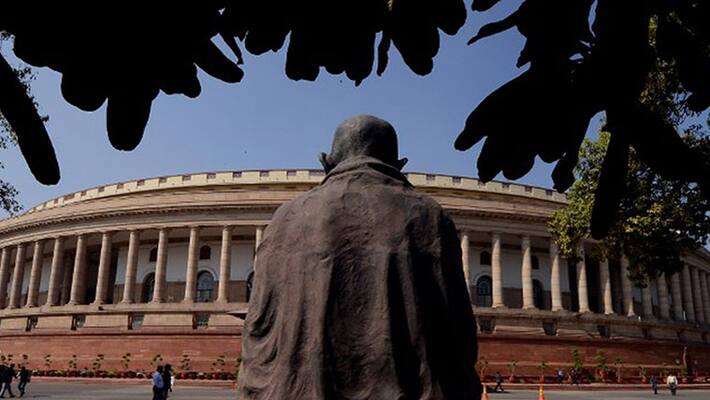 In India, 55% of the total population is below 35 but several Octogenarian leaders still continue to rule the roost from the front.
In 1952, 26% Members of Parliament were between the ages of 24 to 40, and today it has declined to 13%.  Further, the number of MPs aged between 41 to 55 has decreased from 54% to 40% and the number of MPs aged between 56 and 70 has risen from 20% to 39%.
And it is left up to the septuagenarian and octogenarian leaders to lead the youth and drive the country towards modernity.
Here is how some of the 80 plus politicians keep themselves fit and youthful: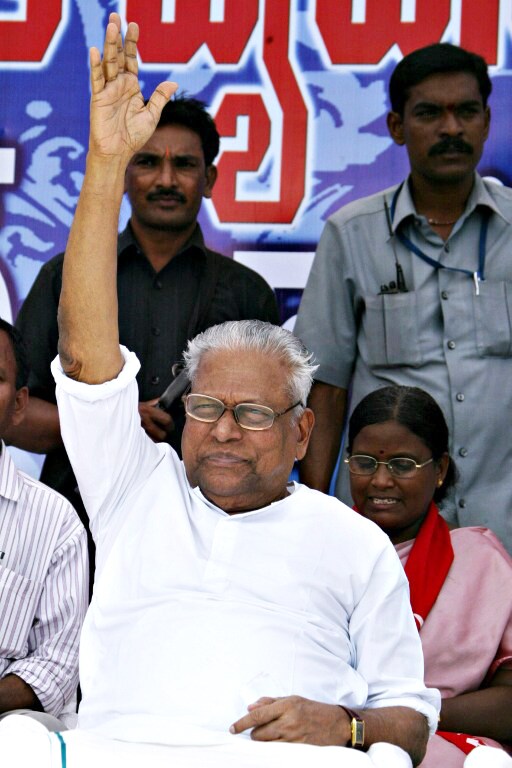 VS Achuthanandan (92):
Often referred to as the crimson sun of Kerala Politics, Velikkakath Sankaran Achuthanandan, at 92, still harbours hopes of becoming the chief minister of Kerala for the second time.
Since the age of 17, VS Achuthanandan has been politically active and he has often been quoted in media that he wants to serve "his people" until the age of 100.
Daily Routine:
Starts his day at 5 a.m. Takes sun bath for about 10 minutes.
Takes a walk for 30 minutes in the morning along with his assistants.
Reads newspapers and practices Yoga for about 20 minutes after taking a bath.
Sun baths again for 20 minutes.
Morning breakfast: Puttu, Idiyappam or Appam.
Has only vegetarian food. No coffee or tea. Instead takes hot water and tender coconut.
Lunch: Rice and vegetables. Often takes Sambar.
He regularly consumes buttermilk.
A little rest in the afternoon and meets the public and party workers.
Evening walk for about 30 minutes.
Eats Papaya or Banana after supper.
Goes to bed before 9 pm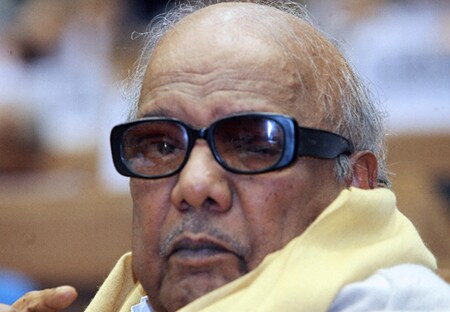 M Karunanidhi (91)
Dubbed the 'Chanakya' of Tamil Nadu politics,  M Karunanidhi despite his failing health still continues to be active in local politics. The fact that he no longer can walk and has to use a wheelchair, or that he can't give a speech for no more than 20 minutes, has not stopped him from politics.
Daily Routine:
Dosa and Chatni are his favourite breakfast.
He consumes coffee at least four times a day and starts his day with a cup of coffee.
Consumes chicken soup or vegetable soup before the lunch.
Gulab Jamoon and Cutlet are his favourite sweet and snack but doctors have prohibited him not to take such foods.
Does yoga at 4.30 a.m. for about 20 minutes.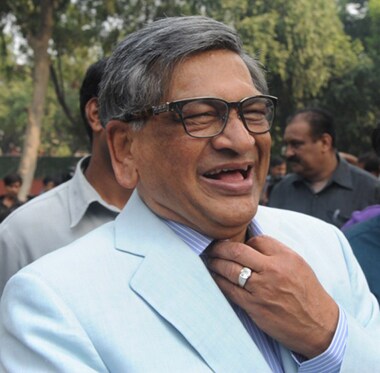 SM Krishna (84):
Somanahalli Mallaiah Krishna served as Minister of External Affairs of India from 2009 to October 2012. He was the 16th Chief Minister of Karnataka and has also served the 19th Governor of Maharashtra from 2004 to 2008.
Daily routine:
Gets up from bed at seven a.m. and practices yoga for 30 minutes.
Thoroughly reads Kannada and English newspapers from 7.30 to 9.30.
Morning ablutions from 9 to 10 a.m.
Meets the public at 1.30 p.m.
Takes his lunch before 2.30, the menu: Ragi Ball or Chapati.
Very often he consumes non-vegetarian food: Chicken or Biryani.
Treadmill exercises between 4 to 5 p.m. and afterwards snacks/coffee.
Reads books from 6 to 7.30 p.m.
Watches news channels between 7.30 and 9.30 p.m.
Takes dinner with family members at around 10 or 10.30 p.m.
Attends music concerts whenever it takes place in Bengaluru or wherever he stays.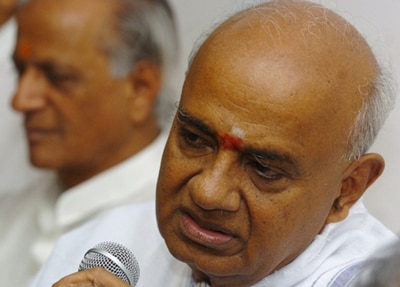 H.D. Deve Gowda (83):
Janata Dal (Secular) top boss, Deve Gowda, a former prime minister still continues to have an active political life. While many times in the past he has spoken of retirement, he continues to be actively involved in the daily activities of JD (S).
Health: He gets up early in the morning at 5 a.m. After the morning ablutions, he takes his daily doses of medicines for his age-related ailments.
Daily Routine:
1 tumbler of hot water every day after getting up from the bed.
Reading 3-5 Kannada and English newspapers.
Talking to the public and family people while having morning shave.
Pooja and meditation for 15-20 minutes.
Coffee in the morning.
Breakfast between 9.00-9.30 a.m., if delayed lunch at around 10.30 a.m. (Ragi ball and Vegetable Sambar)
B.P. and Suger checkups twice a day.
Takes a nap in the afternoon
Afternoon breakfast at 3.00 p.m. (Upma is his favourite)
Watching news channels in the evening.
Reading Ramayan & Mahabharat or other religious books while in travel.
Spending time with grandchildren and family members.
Other politicians who have crossed their 80:
LK Advani (87) (BJP)
Prakash Singh Badal (87) (Akalidal)
Motilal Vohra (86) (Congress)
Manmohan Singh (82) (Congress)
Murali Manohar Joshi (81) (BJP)
Tarun Gogoi (81) (Congress)
Last Updated Mar 31, 2018, 6:33 PM IST