Now, QR Codes to ensure quality of chicken
First outlet will be opened in Kottiyam, Kollam
The birds are given vegetarian feed supplied by the company
Outlet will sell chicken aged 35 to 38 days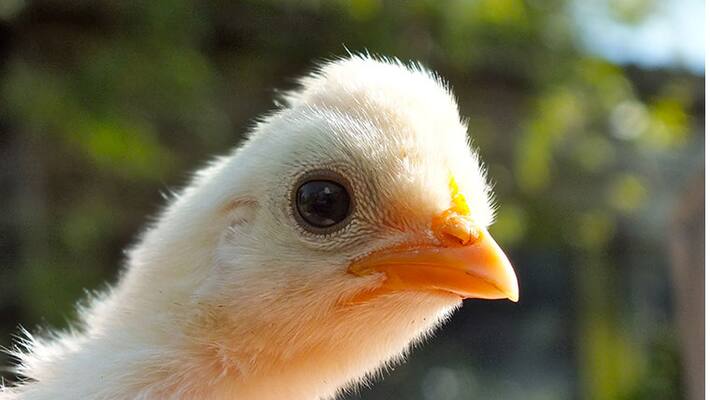 In a first, live broiler chicken in Kerala to bear QR code tags as a guaranteeing the safety of the meat for consumption. The QR code will be embedded on the legs of the live chicken. 
 
You can scan the code with a mobile app to find the food and medicines given to the chicken and even get the signature of the farmer who reared the bird. The project is implemented by Venad Poultry Farmers Producers Ltd. The scheme named 'Venad Signature Chicken' has the backing of Kerala Agriculture University and NABARD.
 
"We aim to provide safe meat to consumers and to ensure a base value for farmers apart from the farm rate, complying with the market price. QR code contains name and address of the farmer who reared the chicken and details of medicines given to the bird. It will also provide details of antibiotics, hormones or steroids if any given to the chicken, age and date of branding," K Chandraprasad, the chairman of Venad said. 
 
The first outlet of Venad Signature Chicken will open at Kottiyam in Kollam. The outlet is equipped with automated dicer and scientific killing ponds to provide the meat in the desired size to the consumer. The unit was established with the help of NABARD and Anert. 
 
The company supplies vegetarian feed to farmers registered with it. Antibiotics will be administered only when it is really needed, and the chicken will be sold only after the withdrawal period of the medicine. Usually, chicken grown between 35 to 38 days will be made available at the outlets. 
Last Updated Mar 31, 2018, 6:32 PM IST