Mysterious couple found dead with child in Koppal station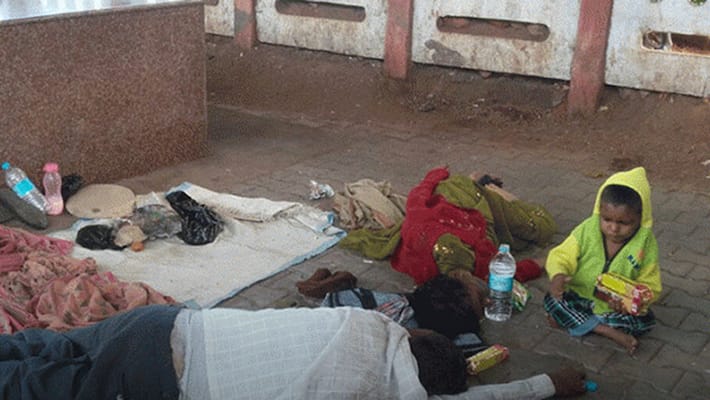 Devaraj, a two-year-old boy, was discovered on a platform in Munirabad railway station in Koppal Taluk, Gadag district, trying to wake his dead parents on Monday morning.
Travellers spotted the child, who was seen weeping for some time and sipping water from a bottle while attempting to wake his parents. Eventually, closer examination confirmed that his parents were deceased.
An examination of their tickets, found on the bodies, revealed that the couple was from Annigeri, who had come to Gadag from Dharwad on Sunday. At some point, they decided to sleep in the railway station with the child.
However, the couple were dead by morning.
Munirabad Police inspected the spot, and a case has been filed at the Gadag Railway Police Sation.
The bodies have been sent to the Gadag district hospital for post-mortem. Currently, the child is under the care of the police. It will be handed over to the relatives of the deceased, once they come to Gadag.
Suspiciously, while the man has been identified as Veerappa by his brother Amaresh Nayak, the identity of the woman remains a mystery. And the cause of death is yet to be officially confirmed. 
Amaresh told Suvarna News that Veerappa was working as a driver and had left home five years ago. He said the family had no clue who was the woman or who the child was.
Last Updated Mar 31, 2018, 6:32 PM IST