Dangerous trend: More Keralites traced to Osama's old stronghold
Malayalees in ISIS camps in Afghanistan include 22 people who went missing from Kasargod and Palakkad last year.
More Malayalees are suspected to be in ISIS camp.
After losing its hold in Mosul and Raqqa in Iraq, the Islamic outfit is slowly shifting to Afghanistan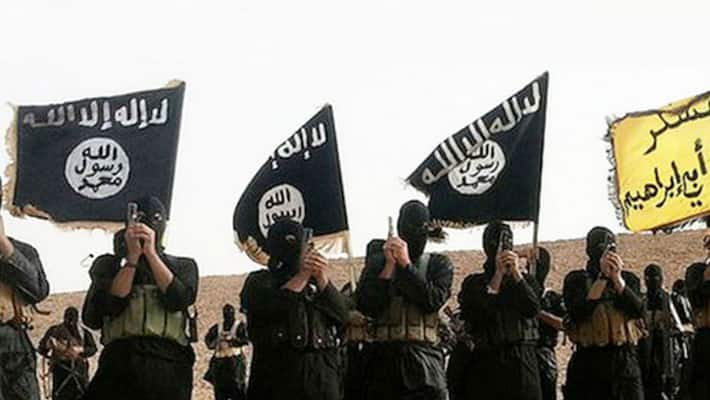 Contrary to earlier speculations that the Keralites who left the country to join Islamic State (ISIS) were in Syria, the National Investigation Agency (NIA) has confirmed that the recruits of the dreaded Islamic outfit are in Afghanistan. More than 30 Malayalees are undergoing training in the ISIS camps in Nangarhar Province in the eastern part of the trouble-torn country. 
Reports quoting NIA sources confirmed that Malayalees in ISIS camps in Afghanistan include 22 people who went missing from Kasargod and Palakkad last year.  The group includes women and children. Afghanistan intelligence agencies are known to have informed the NIA that nearly 3,000 recruits from various countries are being trained at the ISIS camps there. The NIA has sought the help of Interpol and the Afghan government to get more details of Malayalee recruits. The officials informed that some important developments in this regard will take place in a week. The NIA has been continuously tracking the digital footprints of the suspected Malayalee ISIS recruits and the agency is in the know of the exact location of the camps where the Keralites are undergoing training. 
  

Earlier, the investigation agency had traced the source of a Facebook post by Shajeer Mangalas Abdulla, alias Samir Ali, who is considered as the chief recruiter of Malayalees into the ISIS, to Afghanistan. Samir Ali is suspected to be camping with the Keralites in ISIS training camps in Nangarhar, a province notoriously associated with Osama Bin Laden in the 1990s where he is believed to have planned AL Queda's daring attacks on the USA. 
After losing its hold in Mosul and Raqqa in Iraq, the Islamic outfit is slowly shifting to Afghanistan, intelligence agencies believe. It took months for the NIA to secure conclusive evidence on the group of Malayalees who went mysteriously missing from Kerala early last year. 
Watch: How Kerala is becoming a hot spot for ISIS recruitment: 
Meanwhile, the NIA foiled the plans of two families from Thalassery in Kannur to escape the country to join ISIS in Syria by taking Munaf Rehman and his six-member family into custody from Mangalore Airpot the other day. The agency claimed that the family was planning to fly to Dubai and then move on to Syria via Tehran. After quizzing the family, the sleuths also picked up Hamsa, who had booked a flight to Dubai next day. 
Subahani Haja Moideen, who is suspected to be the key Indian recruiter for the ISIS had confessed to NIA that over 60 Indians, including 22 Keralites joined the terrorist outfit so far. 
 .
Last Updated Mar 31, 2018, 6:42 PM IST