Kerala Minister insults tribal mothers in Assembly as legislators cheer on
Responding to a question on the alarming infant mortality rate among tribes, minister AK Balan said that the government was not responsible for any of the deaths and for the pregnancy for that matter.
Minister said he couldn't take responsibility for tribal women conceived during former govt's regime.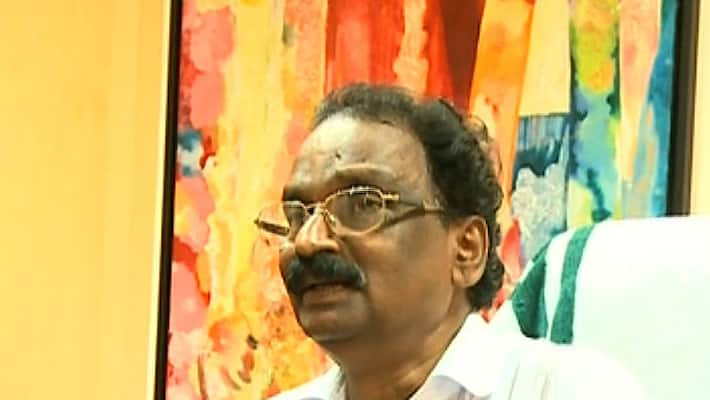 In a highly objectionable speech on Wednesday in the Kerala Assembly, Tribal Welfare Minister AK Balan made slanderous comments on tribal mothers  in particular and women in general. Even though the minister publicly insulted womanhood, nobody in the House raised an objection. 
While responding to a question on the infant deaths in the tribal areas of the state, the minister chose to put the blame on the former UDF government in a derogatory way. Before his offensive statement, the minister claimed that Rs.3 crore was spent on the welfare of tribal mothers and children since the left government came to power.  
"As the member said, four (infants) have died (since the LDF came to power). None of them died of malnutrition. One was an abortion. In that case, she got pregnant during your period," Balan said looking at the Opposition benches. "Only that the delivery happened in our time. I am not responsible for that," he added.
 
Also read: Modi Somalia jab right? Infant mortality soars in Kerala
 "Second (infant death) was caused by a problem in the (heart) valve. She also got pregnant during your period...," the minister continued. Appallingly, legislators of the treasury benches, including the ministers laughed out loud at the nasty comment made by the minister.  
Worse, the speaker didn't bother to expunge the insulting remark. 
The minister's comments come in the wake of the reports of alarming infant mortality rate and the faulty implementation of welfare schemes for tribal mothers and children. 

AK Balan is a senior Communist Party of India-Marxist leader who handled the SC/ST Welfare portfolio in the VS Achuthanandan Ministry (2006-11). 
Last Updated Mar 31, 2018, 6:33 PM IST