Kerala Congress (M) to keep equal distance from UDF, LDF
Kerala Congress will keep equal distance from the UDF and the LDF

Kerala Congress will take final decision after discussions with party leaders on Sunday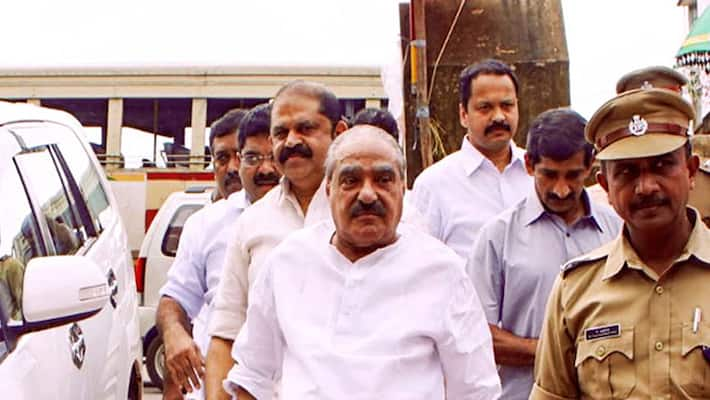 Hinting at a new political course, Kerala Congress (M) leader K M Mani on Saturday said that his party would keep equidistance from both the ruling front led by the Communist Party of India- Marxist (CPM) and the opposition United Democratic Front (UDF). He was inaugurating the state camp of the party at Charalkunnu in Pathanamthitta. The party will take a final decision about its relationship with the Congress-led UDF at the camp on Sunday.
"Kerala Congress (M) is at a crucial political juncture, and the future stand of the party will be taken considering the political rights and wrongs of the major fronts in Kerala," Mani said.
No one can eliminate Kerala Congress. The party do not want to threaten anybody. It will take its stand in an issue-based manner and would support the Communists when they do good and would oppose them if they commit mistakes, Mani said."We'll keep an equidistance from the both the fronts," he added. 
 
Congress must not forget that we were one of the founding partners of the UDF and remained an integral part of the front for the past three decades. The party was forced to review the relationship. We will take a final decision after conducting discussions with party workers, he said. "Even I don't know what to do," Mani admitted.
 
We have suffered a lot being part of the front, Mani said. No one can continue a relationship after losing faith and trust, he added. 


As the Kerala Congress (M) is headed for a possible separation from the UDF after remaining one of the biggest partner in the front for 32 years now, the political pundits are awaiting a final decision from the party  on Sunday afternoon. Though the Congress had tried to appease Mani in the past few days, after his speech on Saturday, the national party suspended all formal talks. 
Last Updated Mar 31, 2018, 6:53 PM IST