Large bundles of ₹500, ₹1000 cash distributed in Kolar, Chikkaballapur
Kolar-Chikkaballapur DCC bank had distributed cash to the loan beneficiaries of the districts
Banks are supposed to pay loans to the beneficiaries through cheques
Anti-Corruption Bureau conducts raid on the DCC Bank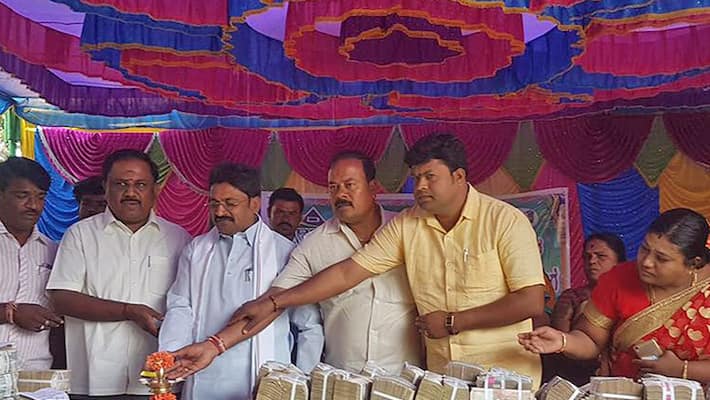 WhatsApp and Facebook were storming with pictures huge bundles of ₹ 500 and ₹1000 notes being distributed by District Co-operative Centre Bank of Kolar and Chikkaballapur raised eyebrows.
Rumours were spread that as the Centre has banned the use of ₹500 and 1000 currency notes, the bank was distributing it to people.
But in reality, the DCC bank had distributed these notes to the beneficiaries of a loan scheme in Kolar and Chikkaballapur districts, a week ago.
However, the banks are not allowed to do any direct cash transaction even while giving the loans as per various schemes but have to distribute cheques to the beneficiaries.
These photos even caught the eyes of Anti-Corruption Bureau, which conducted a raid on the DCC Bank on Thursday.
The bank is yet to give a clarification on the use of currency notes.
Especially after banning of ₹500 and ₹1000 currency notes, the move of the bank looks suspicious and will prove to be difficult for the beneficiaries to get change for their money.
Last Updated Mar 31, 2022, 5:09 PM IST