BJP National Meet: Communist Kerala, ready for a Modi wave?
Kerala is hosting the BJP National Council for the first time.
Prime Minister Narendra Modi will reach the venue on 24 September
Meet aims to boost party's prospects in states including Kerala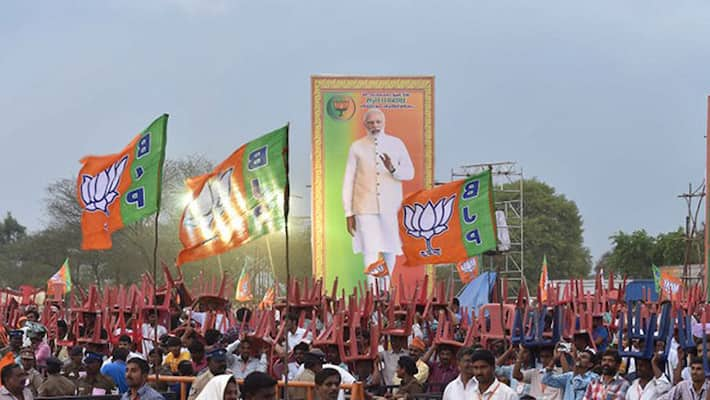 The Bharatiya Janata Party (BJP) is planning to flaunt the development card to further its position in Kerala. An expert panel has prepared a 'development draft plan' for the state to be presented before the party leadership during the BJP National Council meeting starting from 23 to 25 at Kozhikode, in Kerala.

The idea is to help the party to propel to the next level in the South Indian state where the saffron party managed to win its first ever assembly seat in the elections held this May. The panel has reportedly chalked out a strategy to make the most of the development projects and welfare initiatives rolled out by the Narendra Modi government and to reach out to the people of Kerala through them. The state leadership of the party consider the presence of Prime Minister Modi, party president Amit Shah and union ministers at the national council as the best opportunity to present its case.
 
 Also read: Amit Shah asks partymen to reach out to minorities in Kerala
While playing the development card, on the one hand, the party will also be highlighting the violence allegedly perpetrated by the Communist Party of India - Marxist (CPM) against BJP and RSS workers in Kerala as a major issue faced by the party in the state.  The state is hosting BJP National Council for the first time, and the leadership hopes that the party would greatly benefit by the deliberations. Ahead of the National Council, party president Amit Shah had started to directly monitor the affairs of the state unit.
"Kerala is looking forward to the National Council with great expectations," says BJP state president Kummanam Rajashekharan. "This will be a turning point for the party in the state," he adds. 
 
Also read:  Amit Shah to directly monitor BJP Kerala affairs
Meanwhile, Kozhikode in North Kerala is all decked up for the three-day event which would be participated by 2500 delegates including union ministers and national leaders. The office of the Prime Minister and Home Minister will function from Kozhikode for three days during the meet. 

"National leaders including Prime Minister will spend three days at Kozhikode. They are likely to take crucial decisions during the period," BJP general secretary M T Ramesh said. Prime Minister  Modi will reach the venue on 24 September and will address a public meeting. 
The meeting is expected to devise a strategy for bolstering party network ahead of assembly elections in Gujarat, Punjab and Uttar Pradesh in 2017. 
BJP decided to hold the national council at Kozhikode to commemorate the 50th anniversary of Deen Dayal Upadhyay's selection as Jan Sangh president during the party's national council held in the town in December 1967.  
Last Updated Mar 31, 2018, 6:42 PM IST