Kerala High Court tense after lawyers, journos clash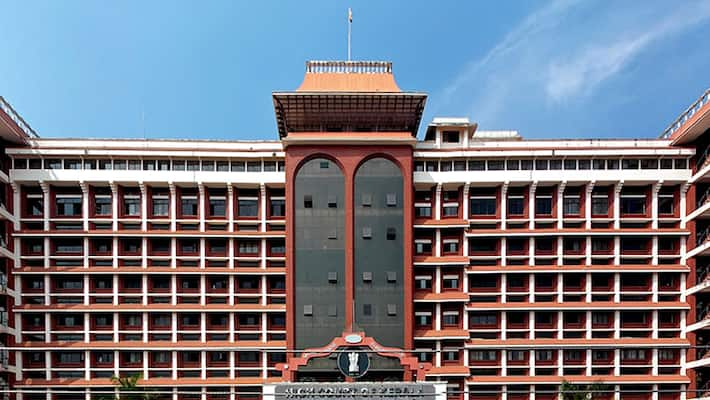 Kerala High Court premises witnessed unruly scenes on Wednesday after lawyers allegedly attacked journalists for reporting the news of the arrest of a government pleader Dhanesh Mathew Manjooran in a molestation bid. The lawyers allegedly roughed up journalists and also showered abuses on them. The police resorted to caning after a section of lawyers continued provocation. 
 A group of lawyers locked up the media room in the High Court and when legal reporters, including three women, reached the place, they allegedly showered abuses on them and threatened them. Asianet News scribe Salam P Hydrose, cameraman Rajesh Thakazhi and Monish, the cameraman of Mediaone Television were roughed up by the lawyers. When the media persons staged a sit-in in front of the court, the lawyers hurled coins at them. The tension that began at 1.30 PM continued for hours despite police intervention. The traffic in the busy road near High Court in Kochi was affected following the tension. 
 
Also read: Govt pleader arrested in Kochi for molesting woman on busy road

The lawyers had on Tuesday manhandled Deccan Chronicle reporter Rohit when he reached the High Court to report proceedings. A meeting was held between journalists and representatives of Bar Association to solve the matter. However, after some time, same lawyers returned to the media room and attacked Rohit and Asianet News legal reporter Nandagopal. Following this, journalists had staged a protest march to Bar Association Hall. 
  The lawyers were apparently irked by the reports that Government Pleader Dhanesh Mathew Manjooran molested a woman on the road. Media reports had also leaked the secret statement of the victim and exposed the attempts by the relatives of the pleader to force her to withdraw the statement against the pleader. No action was taken by the police though journalists had filed a complaint with the police commissioner on Tuesday evening.  
Last Updated Mar 31, 2018, 6:32 PM IST