Kerala Congress (M) leaves UDF camp
Kerala Congress (M) decides to sever ties with the Congress-led UDF in Kerala.
The party will sit as a separate block in Kerala Assembly
Kerala Congress will, however, keep its ties with the Congress and the UDF at the local level.
Congress demands the resignation of Kerala Congress MLAs.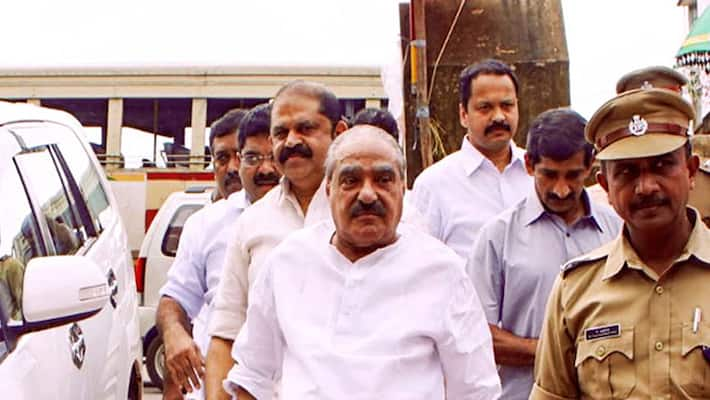 After carefully weighing the pros and cons of a possible split with the Congress-led UDF, the Kerala Congress (M) has decided on Sunday to end the three-decade-long partnership with the front and opted to sit as a separate block in the Kerala Assembly. But the party will continue to keep ties with the Congress in the civic bodies and cooperative institutions where it shares power with the front.
 
Also read: KM Mani's threat: Congress suspects a trial balloon
 
"A section in the Congress leadership conspired against the Kerala Congress and engaged in activities to deliberately malign its leader." KM Mani said after the steering committee of the party at Kottayam on Sunday afternoon.  "We have suffered a lot (in the UDF), they humiliated us for long," he said.  "Better late than never," he said when asked why the party waited so long even after suffering such humiliation.
 
Also read:Kerala Congress (M) to keep equal distance from UDF, LDF


"We will not join the LDF, or the BJP-led NDA. We are not going anywhere. We will stand alone and strong," Mani said on the party's future course of action. "We will sit as a responsible opposition in the Assembly," he said. 


Quoting Kerala Congress sources, Asianet News reports that the separation in Kerala would also be reflected in the Parliament, where the Kerala Congress (M) would quit the UPA and take an 'issue-based' stand. 
Responding to the decision of the Kerala Congress, the UDF convener and Congress leader PP Thankachan questioned the morality of Mafni's strategy to sever ties at the national and state level while keeping the alliance at the local level. The Kerala Congress (M) legislators, who won their seats with the help of the UDF and the Congress, should resign, he demanded.
"It's a big relief," said Congress leader TN Pratapan, referring to the decision of the Kerala Congress to leave the UDF. "If they have an iota of political morality left, the Kerala Congress MLAs should resign," he added.
The UDF has collapsed, said Left Democratic Front convener Vaikom Viswan.  "The UDF leadership should seriously consider dismissing the front," he added.


The Kerala Congress has taken the decision to distance itself from the UDF after remaining one of the biggest partner in the front for 32 years now.   
Last Updated Mar 31, 2018, 6:48 PM IST