KM Mani's threat: Congress suspects a trial balloon
Congress veteran MM Jacob, Youth Congress hit out at K M Mani

Congress calculates that Mani has fewer options if he left the UDF
Mani's threats are just a ploy to bargain more, Congress leaders warn.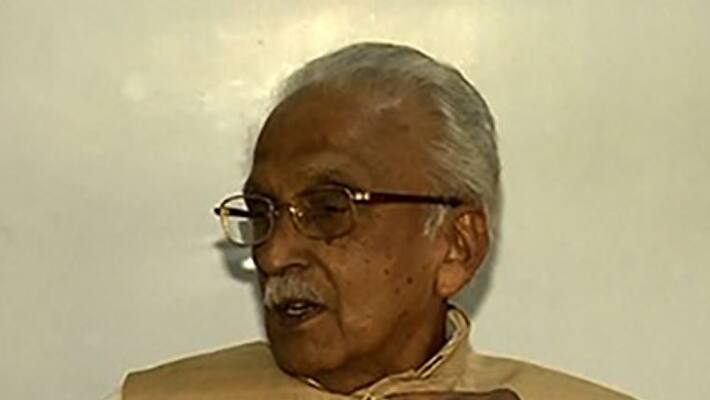 Even as Kerala Congress (M) and its leader KM Mani continue to put the pressure threatening to leave the United Democratic Front (UDF), a good section in the Congress believes that the regional party will not dare to go beyond a point and break away.
While the Congress is officially trying to dissuade Mani from going forward with the decision to sit as a separate block in the Kerala Assembly, another section of party leaders have dared Mani to break away. One theory is that the Kerala Congress leader was only making a hard bargain. Mani will be left with fewer options if he leaves the UDF as there is no urgency in Left Democratic Front (LDF) to welcome him to their camp. If Kerala Congress accepted the offer from the BJP to join the National Democratic Alliance, it would land the predominantly Christian party in more troubles, the Congress leadership calculates.
Also read: Trouble in UDF: Kerala Congress (M) to sit as separate block in Assembly
 
Though top Congress leadership remains silent despite being attacked by the Kerala Congress, the national party has apparently assigned the second rung leaders to do the talking.
 
Also read: Kerala Congress mouthpiece hits out at Congress
 
As per the script, former governor and veteran Congress leader M M Jacob lashed out against   Mani on Thursday and said that the Kerala Congress MLA's should resign instead of sitting as a separate block in the Assembly. He also questioned the political morality of Mani who enjoyed power with the help of the Congress party.

Youth Congress state vice president CR Mahesh also came down heavily on Mani and Kerala Congress and demanded Congress leadership to let Mani go. "Don't yield to Mani's pressure tactics," he told party leadership. The UDF will be least affected if the Kerala Congress decided to sit as a separate block. "Let them (Kerala Congress) go if they want. But don't let them return to the UDF again," he said.  
Last Updated Mar 31, 2018, 6:42 PM IST