Kannur murders: CPM to take campaign against BJP to New Delhi
Two activists, one each from BJP and CPM, were killed in the district within a span of 48 hours early this month.
Political violence in Kannur gained national attention after BJP and RSS organised protest marches in Delhi alleging involvement of CPM
CPM will organise protest marches across Kerala from October 20 to 30, says Kodiyeri Balakrishnan.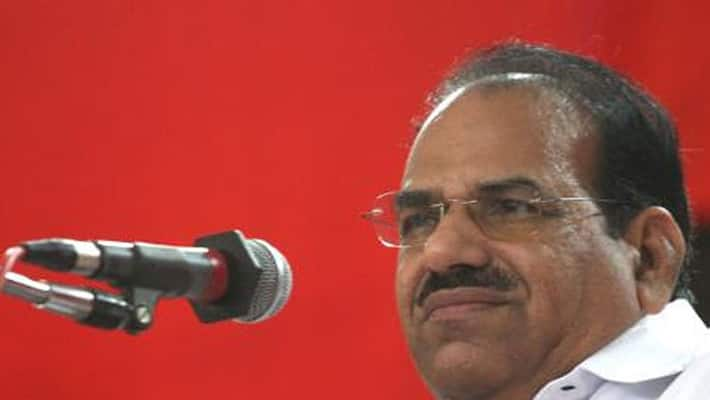 In response to the whirlwind national campaign of the Bharatiya Janata Party (BJP) against the bloodshed in Kannur that portrayed the Communist Party of India-Marxist (CPM) as a murderous outfit, the latter is also planning to take its counter-campaign to the national capital. 
The CPM will organise protests in New Delhi and Kerala for ten days starting from October 20 to expose the RSS violence, and its propaganda against the CPM, said the party state secretary Kodiyeri Balakrishnan said. 

The political violence and killings in Kannur won national attention after the RSS and BJP organised protest march to the CPM headquarters in New Delhi. Prime Minister Narendra Modi also released a publication listing the names of all BJP-RSS workers killed in political violence in  Kerala during the National Conclave of the BJP held at Kozhikode in September this year. A few months back, the BJP had organised a photo exhibition on the political violence in Kannur in  New Delhi. A team of BJP MPs had visited Kannur recently to study the situation there. 
Also read: Blood-curdling history of Kannur's political factionalism
To counter the BJP propaganda, the CPM chose to blame the national leadership of the saffron party for the bloodshed in Kannur. Balakrishnan alleged that BJP president Amit Shah was behind the murder of CPM workers in Kannur while Kerala Chief Minister stated that the Central Government was encouraging RSS violence. 
Also read: Kannur is a strange treacherous place
The RSS and BJP are targeting CPM strongholds in Kannur with a plan to wipe out the party from the state, Balakrishnan said.  Amit Shah is the brain behind the attacks, he added. 
Two political activists, one each from the CPM and BJP were hacked to death in broad daylight within a span of 48 hours in Kannur, the politically sensitive district. 
 
Last Updated Mar 31, 2018, 6:58 PM IST