Watch: Jayalalithaa supporters turn violent at Apollo Hospital
Supporters pelting stones at the Apollo hospital in Chennai
Rumours of Jayalalithaa's death cause commotion outside the hospital
Apollo hospital has denied the rumours of Jaya's death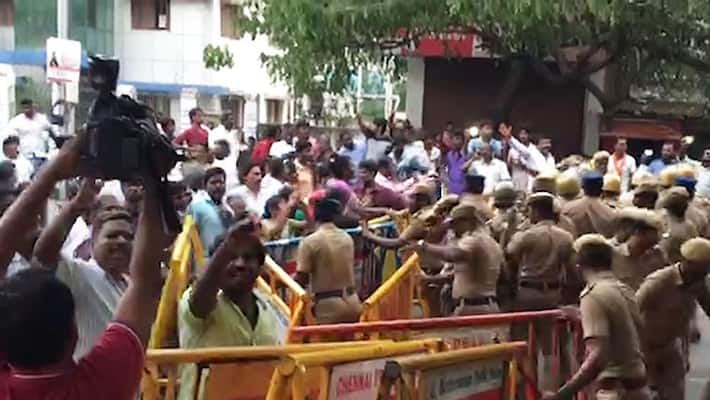 News flashing in some of the channels across the nation have created a violent situation in front of the Apollo Hospital. Supporters of Jayalalithaa are pelting stones at the hospital building.
Thousands of people have gathered in front of the hospital are shouting slogans against the hospital administration.
Also watch:
However, the hospital has issued a statement that Jayalalithaa's condition is still critical.
Read More: 
Security has stepped up in the hospital premises and the police is finding it difficult to control the crowd there. The policve had to resort to lathi charge to control the violent crowd.
Read More: 
Last Updated Mar 22, 2022, 3:54 PM IST