ISIS: 30 Islamic State recruits plotted 12 terror attacks in Kerala
NIA on Sunday arrested six ISIS suspects people from Kannur.
On Monday, five more were arrested from Coimbatore in Tamil Nadu.
The arrested ISIS men were allegedly planning 12 terror attacks across Kerala.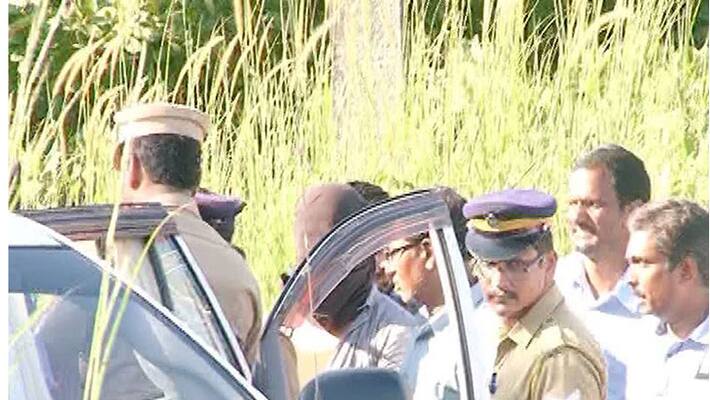 The National Investigation Agency (NIA) has revealed that the sleeper cell of Islamic State (ISIS) terrorist outfit in Kerala consists of at least 30 members who are trained to perform various activities ranging from recruitment to plotting terror attacks. 
 
The group Ansar-ul Khilafah was planning 12 terrorist attacks across the state and had targeted five persons including High Court judges and an SP rank officer. The group had also collected explosives for carrying out attacks. 
 
The NIA also said the group had plotted to carry out Paris model attack during the Jamaat-e-Islaami convention in Kochi in September, but timely intervention of intelligence helped to prevent it. 
 
The group had been under the radar since June, and it was the visit of Mansid from Qatar that triggered the arrest. He was the administrator of the ten-member gang and used social media to coordinate with team members, who were his classmates in Coimbatore. 
 
The group first met on Facebook and then decided to use 'Telegram' to avoid issues as this platform provides secrecy as it uses encrypted chatting facility. It was Mansid who formed the group on Telegram. NIA believes that Mansid has links with other ISIS modules. 
 
The NIA came to know about the group after an Intelligence Bureau (IB) officer managed to join an ISIS supporter's group on Facebook. The FB post was made by Mansid under a fake ID. The members of FB group then formed a Telegram group, and it was from the discussions that IB came to know about the meeting. The officer leaked the plan of the group to carry out Paris model attack in Kochi to force Mansid to reach Kerala, who intended to disperse the group after the meeting. 
 
The NIA has so far arrested 12 persons with ISIS links. Six were arrested from Kannur and one from Kozhikode.
 
Read more: Kerala: Five with suspected ISIS link held in Kannur by NIA
 
Five persons, including four medical students, were arrested from Tamil Nadu.
 
Read more: ISIS link: NIA arrests five more persons from Tamil Nadu
 
Of them, only one person, Abu Basheer, is known to be a native of Tamil Nadu. All other persons are Keralites. 
 
The Police had earlier confirmed that 21 persons, who went missing from Kasargod and Palakkad, had links with ISIS. 
 
Read more: Police confirm ISIS link of missing Malayalees
Last Updated Mar 31, 2018, 6:33 PM IST