Pune Murder: Security wasn't the only man harassing Rasila at infosys
Raju was not happy to work at Pune office
She was expecting to receive her transfer order by February first week
The girl often used to complain about her team lead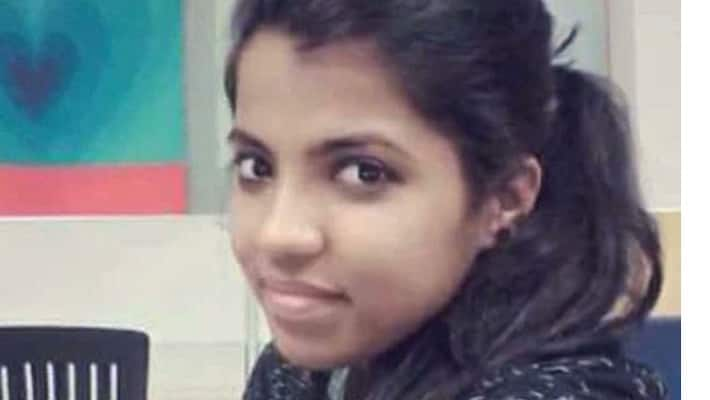 A week after the murder of Pune Infosys girl Rasila Raju, her cousin, who was last to speak to her, has revealed that the techie was expecting a transfer order was the first week of February. Her last words were "Someone is entering my working bay, I will call you back," her cousin Anjali Nandakumar said. 
 
On January 29, she was working alone at her office and was not happy about that. She often complained that she was forced to put in extra time, and work on holidays, as her boss held a grudge against her and her sole solace was that with the ongoing project she would get a transfer to Bengaluru, family members said. Raju was earlier working with Infosys Bengaluru office and got transferred to Pune only six months back. 
 
On Sunday night, the systems engineer was discussing her ongoing project and was expecting to move out of Pune in a week. Raju was talking about it to her cousin seconds before she ended the call abruptly stating someone is entering my bay. 
 
About 8.30 pm her body was found in the conference room on the ninth floor of the building. 
 
Postmortem report indicated that Raju had put up a fight with the murderer and was bashed in the chest and face several times. "There were bite marks on her shoulder indicating that the accused tried to force himself on her and she fought back. The Accused used a blunt object to assault her," forensic expert, who performed the autopsy, said. 
 
"The power chord that was used to strangulate her was brought to the mortuary along with the body. The accused had used so much power that blood oozed from her nostrils and mouth. The blood might have splashed on the clothes of the accused," the forensic expert said.
 
However, the police neither took forensic experts to the crime scene nor allowed them to examine the accused. The cops arrested Saikiya Bhaben, the security guard on the next day who confessed that he killed the techie after she rebuked him for staring her.
 
But, it was not only the security guard who was allegedly harassing Raju at the workplace. 
 
Relatives of Raju said that she often used to complain about her team lead. "Team manager is not happy with me and often put additional pressure after I refused to join a team lunch. It is for him to approve my transfer. I have to complete the current assignment," she told her father three days before death. 
 
Her brother too alleged that she was always made to work even during lunch break. "She had said that the team manager was not happy with her as she refused to take part in social gatherings. They even had an argument, and he had threatened to teach her a lesson. Her colleagues are witnesses to this," her brother said. 
 
The family is planning to register a complaint against the team manager and security manager. 
Last Updated Mar 31, 2018, 6:41 PM IST