First Tamil flim on homosexuality 'to break taboos'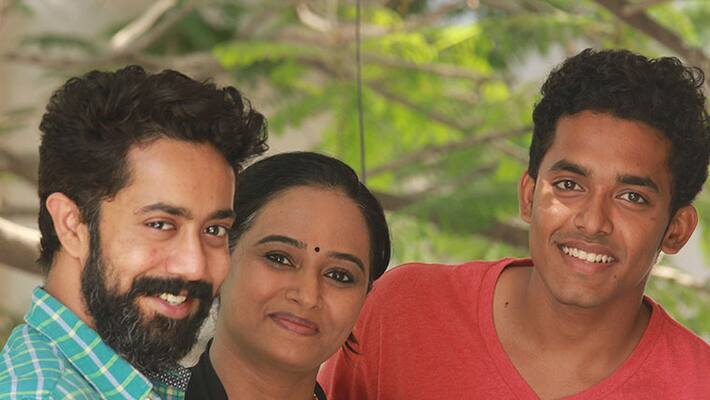 The depiction of the transgender factor in films has been there for a long time, mainly as a tool for entertainment and comic relief; but, when it comes to Tamil Cinema; 'Pride' is a sensitive issue.
However, serious films like—Kanchana - Muni 2 directed by Raghava Lawrence have been made on the transgender community, the depiction of transsexuals in the movies like Shankar's "I-a role" in a bad light has also drawn bitter criticism towards filmmakers.
Ojas Rajani played the character of Osma Jasmine in the movie for which he had received protests after the film was released.
A couple of instances in the Tamil cinema, where homosexuality had been a rare phenomenon, there are a couple of notable projects such as— Prabhu's Goa (2010), Kamal Haasan starred Vettaiyaadu Vilaiyadu (2006).
Now, an exclusive film on homosexuality in Tamil is being directed by debutant Lokesh Kumar, titled "En Magan Mazhivan (My Son is Gay)," is all set to grab audiences' eyeballs.
Here is the director's take on the movie, as he gave an exclusive interview to Asianet team:
1. Homosexuality is both bold and a sensitive subject to base an entire film. What prompted you to make a film on this subject?
A: I have been attending many film festivals for quite some time, I've always seen queer life through films. I felt this story needs to be told in Tamil; hence, I took up this topic to break a social taboo.
2. Though awareness of 'Pride' has been gaining momentum in Indian society, it is still a very sensitive factor to discuss as compared to the west?
 Yes, it's very much a taboo here and a sensitive topic in a public space. You talk about LGBT; people think you're crazy or gay. That shows society is still in "Stone Age".
3. Indian cinema, Bollywood, in particular, has had depictions of Homosexuality in its movies. In Tamil, it is a very rare thing.
A: Yes, though some films spoke about it, in bits and pieces, still it hasn't reached masses. Be it Bollywood or Kollywood, the portrayal of such LGBT character in films, make the situation even worse because of the stereotypical portrayal of those characters.
4. How do you think Tamil audiences will accept this film?
A: I have no clue, I see a mixed response. It's a 50-50. We can't judge the audience; they'll surprise you. More than acceptance, I am thinking that film should make people aware of this issue.
5. The film "En Maghan Magizhvan" has been in the making for quite some time - Hindi first as "My Son is Gay". Why did it not take off then and why did you choose to revive this film in Tamil?
A: Shooting in Hindi, needs quite a lot of budget compared to Tamil. I wasn't able to source funds necessary for that, so I have decided to do in my native language. Here, I have people who can help me.
I want to mention especially about my motivation, mentor, guide - Anil Saxena, who gave me the courage to do this film in the way I want to do it. So, he is the man behind my journey in this film.
6. Is it true that one of the inspirations behind this particular film is your first short film ever You're My Brother? That way are you not applying the similar formula to this film?
A: My Son is Gay is the first story which came to my mind before all my short films, but that time I wasn't able to do this film, as I wanted to research about the community and real happenings in their life. It took all this time to understand them better, as it's a sensitive subject. If I want to mention what inspired me to do it, I can tell you it's the film festivals which I have seen all these years.
7. Is the film still a bilingual? How does it feel to make the first ever exclusive film in Tamil based on Homosexuality?
A: No, I have no plans of making it bilingual as of now. It feels very responsible and pressurized as so many people believe this film may change things upside down. People are messaging me, asking about the film, and I feel, it has created so many expectations. I feel excited and a bit pressurized, as I want to keep up to expectations.
8. Do you expect accolades for this venture of yours? Do you expect brickbats too more than bouquets? Are you planning to circulate the film at various international film festivals?
A: I am open to both positive and negative response. I always see myself more as an audience, so I completely understand people's perspective about my film. I prefer not to react much about the reception. It's an experiment in Tamil cinema, and I am happy that I have taken a baby step in this subject as an independent filmmaker.
Film festival is my film market and yes, I am sure, it will do rounds in film festivals.
9. When are you planning to release the film?
A: I will send the film to film festivals across the world followed by theatrical release, which we can't predict at the moment. It's too early to talk about it.
10. Why did you choose to give Anupama Kumar a very significant role? Why could it not be from the perspective of a father or brother or sister or even a girlfriend?
 Mother is more emotionally connected to any child more than other relationship I believe, so I have decided my story from mother's perspective.
I chose Anupama for this role, as she is very versatile as an actor and it's easy to work with actors who get into the character skin easily. She is the best fit for the role, according to my script. She is assisting me in all departments; her contribution to my project is remarkable. If at all I reach the bigger picture tomorrow her contribution as an actor for this art film will be one of the main reason for sure.
I have a brilliant cast, and I think 60 percent of my work as a director is already over. Experienced actors like Kishore sir, Anupama Kumar mam, Jaya Prakash sir, Sree Ranjani mam are a great boon to my film. I have the immensely talented Abishek Joseph of Demonte Colony fame and a newbie Ashwin Jith in lead roles. The cast also includes mixed of some newbie character artist like Sowmith, Sharukh, Sharath and experienced character artist like Jayashree Nair, Eswari, etc. Crew includes DOP - Rathina Kumar, editor - Danny, music - Santhan, etc. I have a big list of my AD's and production team which includes Mr. Cyril, etc., who are all backbone of this little independent film.
11. What's your next project? What is your next move?
 I have a plan to make a bilingual (Tamil/Hindi) film about Honour-Killing. I have done my research and ready with a bound script.

It's based on many true events. I want to start that project after 'My Son is Gay'.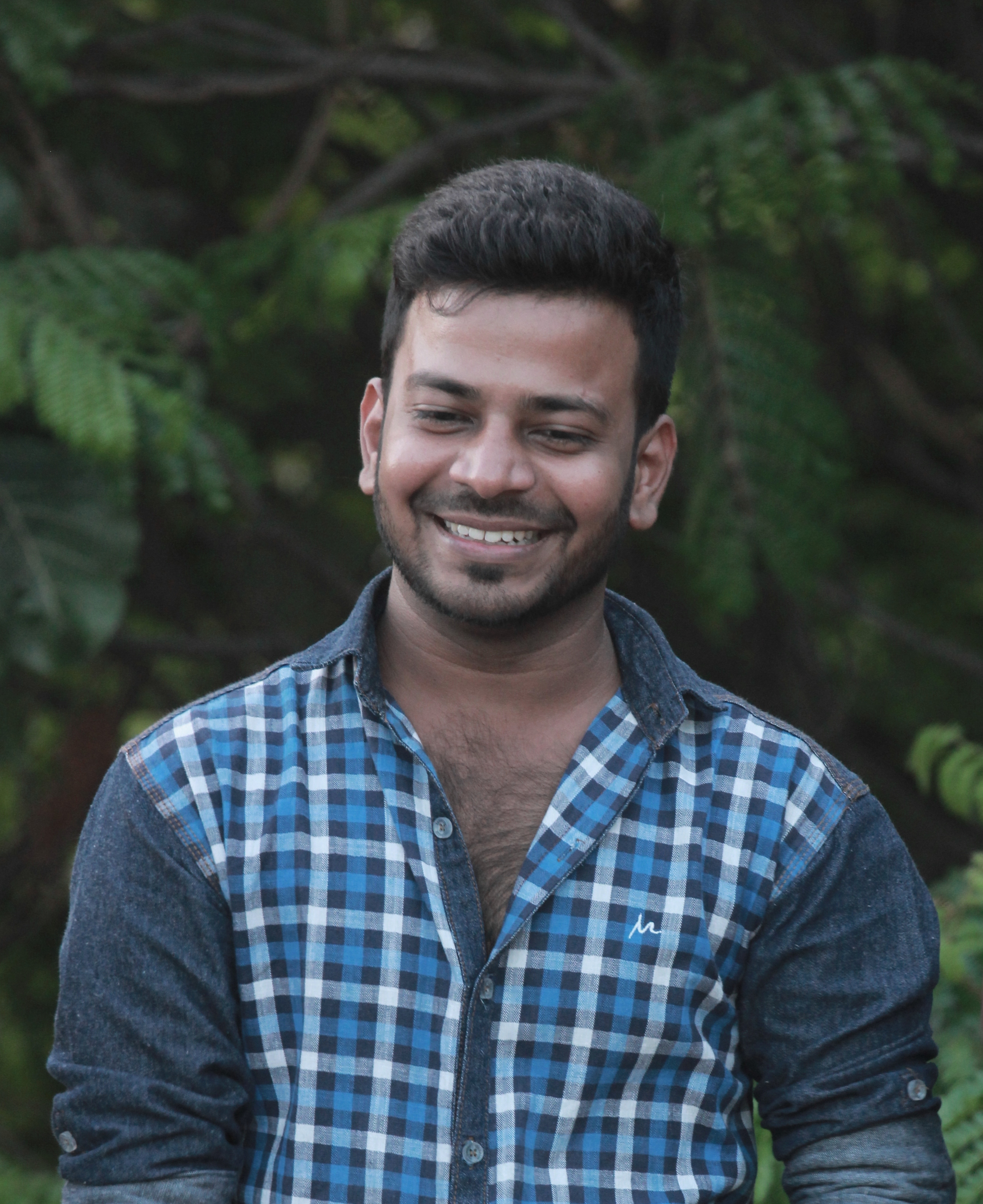 12. About yourself and your background.
 I am a mechanical engineer from a middle-class family, who believes in his dreams and passion for cinema more than anything. I haven't assisted anyone. I don't have any cinema background or film school education. I was experimenting and learning all myself for the past few years and am a full-time independent filmmaker now. Films, film festivals, and YouTube have been my teacher in filmmaking. It's my debut feature film.
Last Updated Mar 31, 2018, 6:49 PM IST