Don't compel girl students to plait hair: child rights body to Kerala schools
The commission found that insisting girls to follow hair code is a violation of child rights.
The panel said girl students could come in any hairdo provided the hair is combed and kept neatly arranged.
The order follows a complaint by a Plus Two student from Kasargod.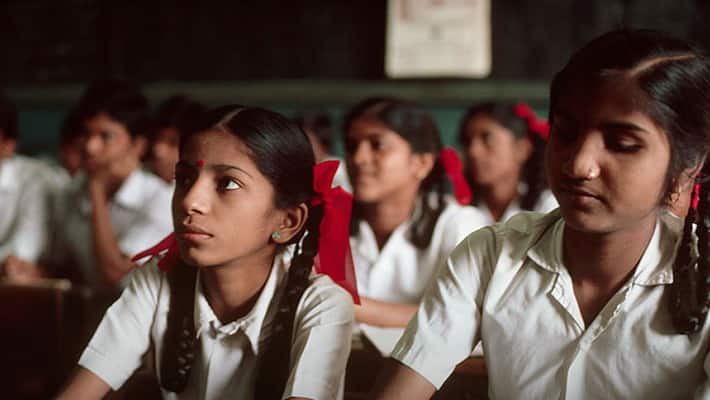 The Kerala State Commission for Protection of Child Rights has come to the rescue of girl students who find braiding hair the last thing in their mind while getting ready for school.

The State Commission for Protection of Child Rights ordered the Secretary and Director of General Education and the Higher Secondary Director to release an order directing the schools not to compel girl students to plait their hair while coming to school. However, it has asked students to comb hair and keep it neatly arranged.

The directive follows a petition moved by a Plus Two student of Cheemeni Higher Secondary School in Kasaragod. "At a time when we relentlessly hold discussions on gender discrimination, gender sensitivity and gender sensitivity, it is painful that school authorities and teachers compel girls to come to school in a particular way, while boys have no such hairdo code," said Alsha, who filed the complaint with the commission.
The petition pointed out that it was difficult to plait hair soon after taking bath. If wet hair is tied it, leads to breakage and releases bad odour. The complainant also alleged that the hair code for girls amounted to gender bias.
The commission headed by chairperson Sobha Koshy and members K Naseer and Meena C U viewed that the complaint did raise some serious issues and children came under mental and physical stress when schools went strict with the hair code. The panel also directed officials to report back within one month on the steps taken to implement the order of the commission.

The Commission's order has kicked up a debate in the state and the government has directed the Director of Public Instruction to study the matter in detail and file a report in a month.

Two months back the commission had passed a similar directive asking schools not to force students to wear socks and shoes during monsoon as kids tend to fall ill after wearing wet socks throughout the day.
Last Updated Mar 31, 2018, 6:39 PM IST