Death of siblings: Sexual abuse was recorded on mobile phone
The girls were found hanging in their house in a span of 52 days
Police denied any chances of foul play
Mother of victims said the girls were killed and did not commit suicide
Police have took four persons, including one of the relatives of the girls, into custody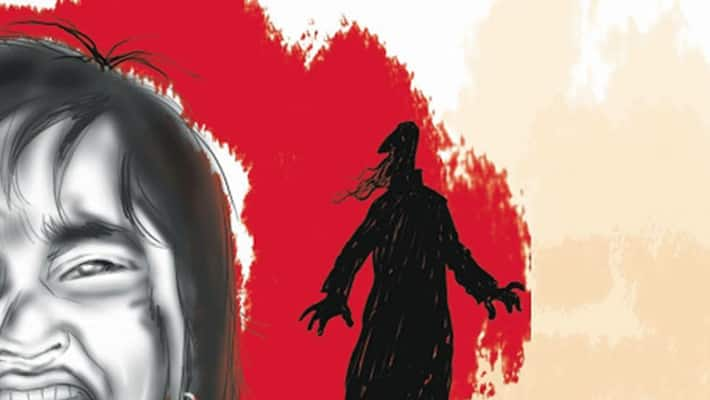 The siblings who were found hanging in their house within a span of 52 days were murdered and did not commit suicide, the mother of the girls said. The post-mortem report had confirmed that the girls were victims of sexual abuse. 
 
Meanwhile, it is alleged that the lackadaisical approach of police and Child Welfare Committee led to the death of nine-year-old. The mother of the victims had told police that a relative had abused elder girl. The younger girl too had given a statement to the police that she found two men coming out of the house on the day her sister was found hanging. However, police played down their statements and did not conduct any probe into the death of the elder girl. They had denied any chances of foul play and said there was nothing suspicious in the chemical test and post-mortem reports of the girls
 
Police took four persons into custody, including a neighbour and a relative of the girls. The investigation team also recovered the visuals of sexual assault on girls from one of the mobiles of arrested persons. It is suspected that at least six persons were involved in the crime. 
 
The girls were found hanging in a shed, where the family was staying. Sharanya, 11, was found dead on January 12, while nine-year-old Hrithika was found hanging on March 4. 
 
It is alleged that the authorities took the suicide case of Sharanya lightly and this led to the death of the younger girl. The officials of CWC, Social Justice Department and police did not bother to verify the details of the circumstances that led to the death of the elder girl. If the police had conducted a probe into the first incident the younger one could have been saved, M Balamurali, a panchayat member said. 
 
He also said that three persons, who were taken into custody by police, were frequent visitors to the house of siblings and they used to consume alcohol with the father of the girls. It was the social and domestic circumstances of children that led to the incident, he said. 
Last Updated Mar 31, 2018, 6:45 PM IST